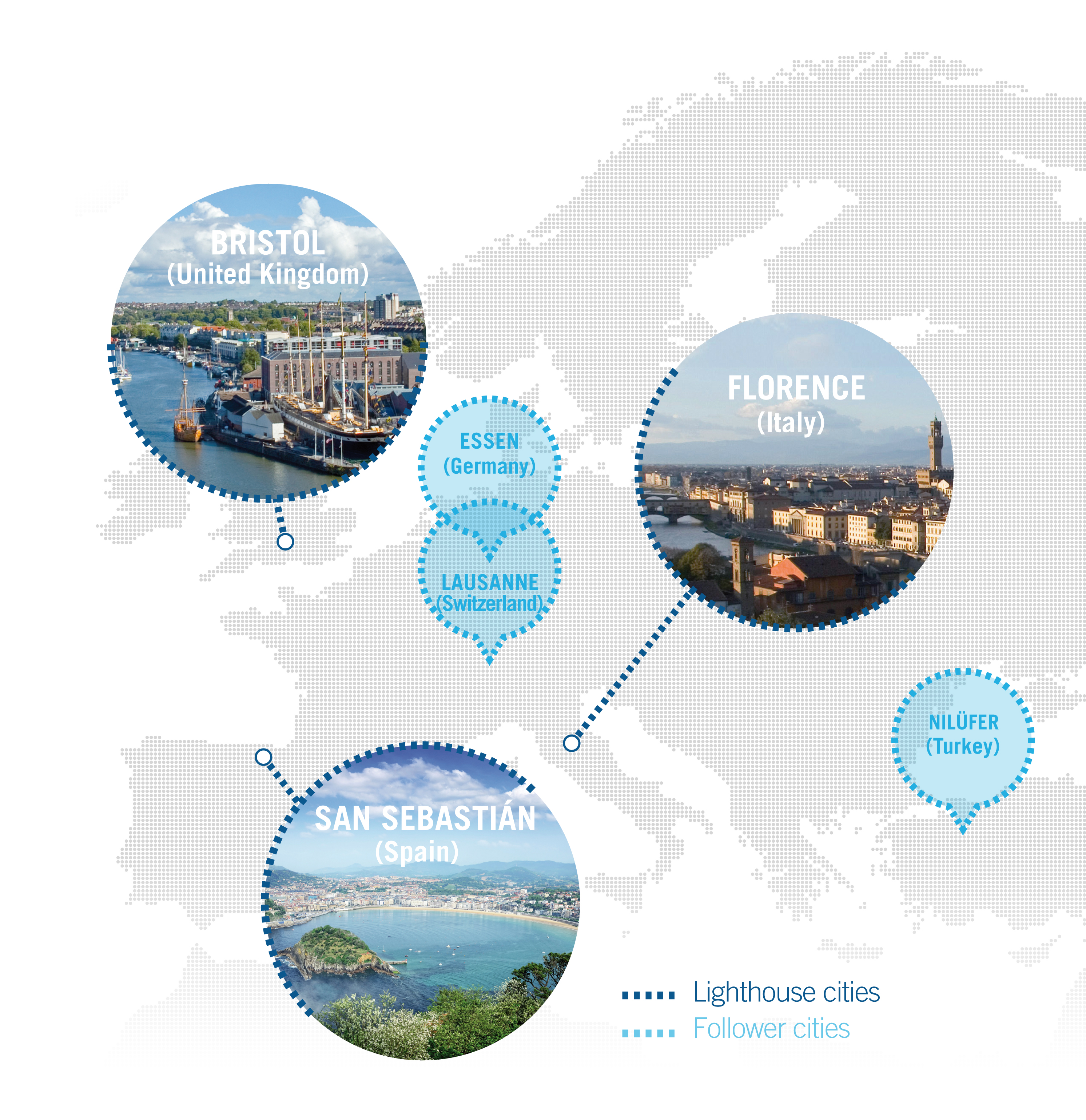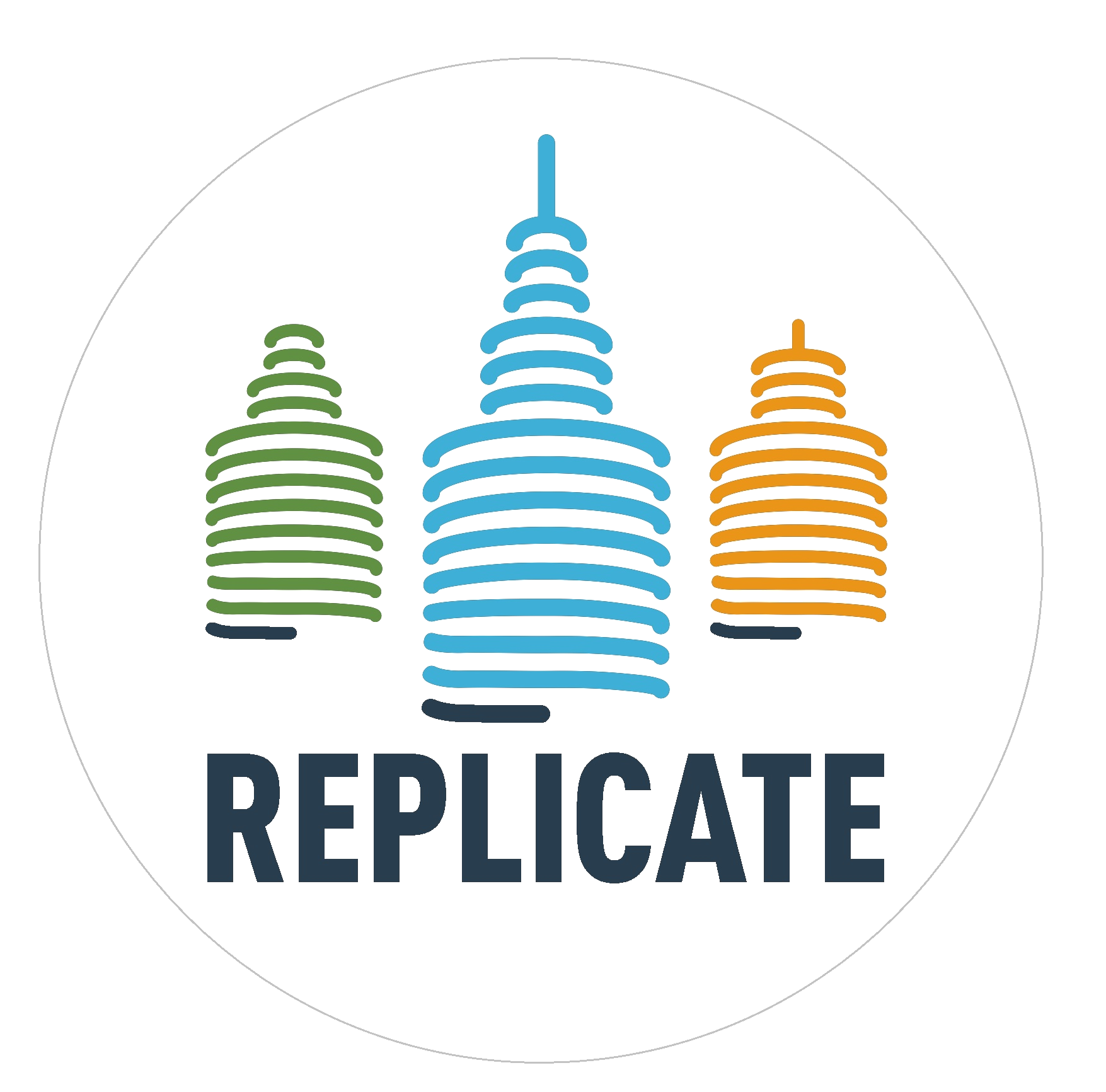 Renaissance of Places with Innovative Citizenship and Technology
BRISTOL | SAN SEBASTIÁN | FLORENCE
ESSEN | NILÜFER | LAUSANNE
GUANZHOU | BOGOTA
SUBSCRIBE
to the Replicate
Newsletter
Subscribe to the Replicate project's Newsletter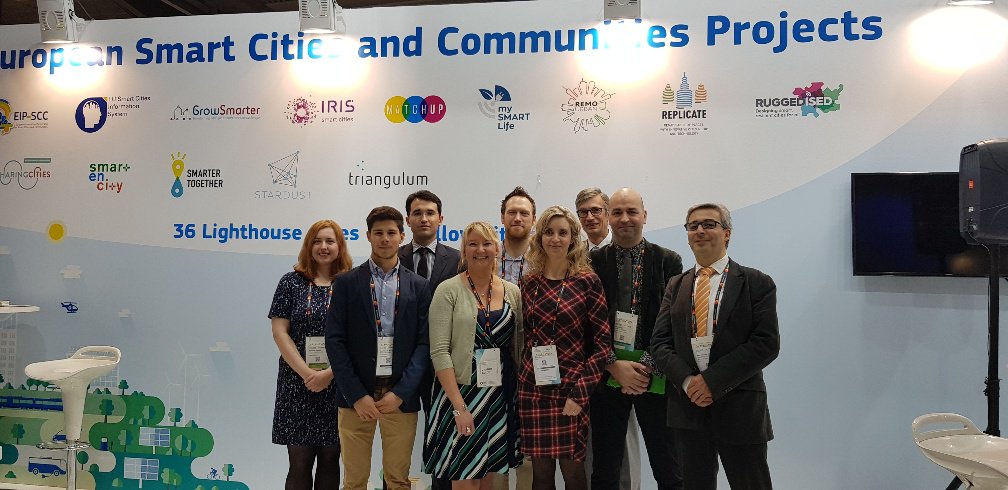 13/11/2018
The Replicate Project took part in the Barcelona Smart City Expo World Congress 2018
The 8th edition of the Smart City Expo World Congress (SCEWC) took place in Barcelona from 13-15 November with the purpose of presenting how cities are transforming themselves to reach a smart and sustainable environment.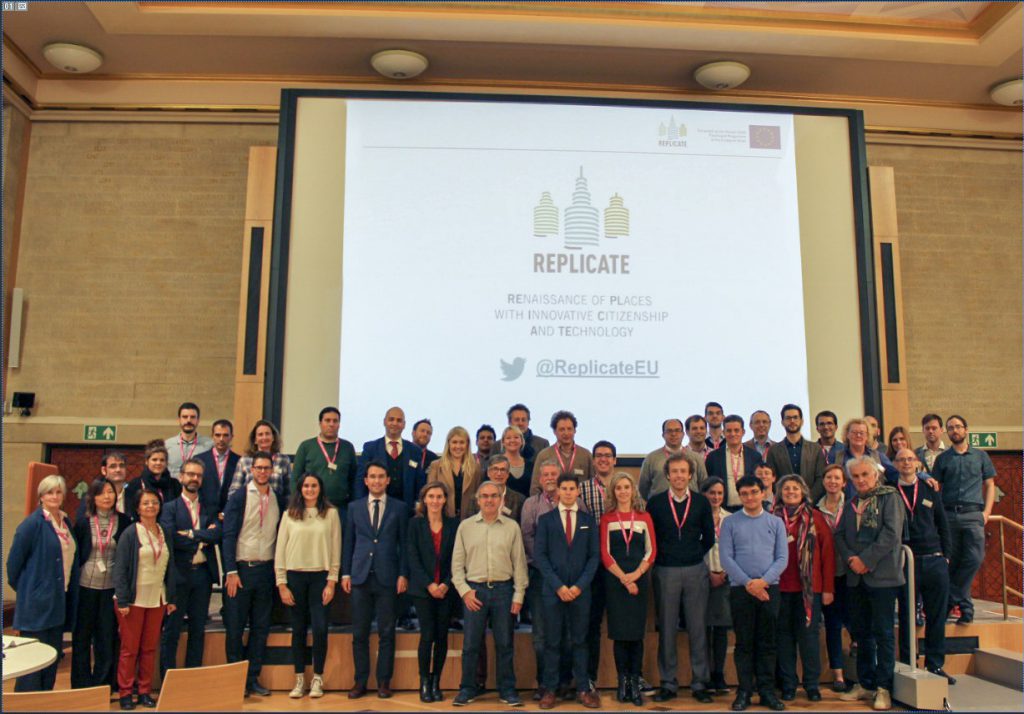 23/10/2018
The REPLICATE Project presents the annual results to the European Commission and celebrates the General Assembly in Bristol
The Replicate project reunited the 38 members of its consortium last month in order to discuss the project's progress and last results, as well as to celebrate the 3rd General Annual Assembly.
City-To-City Learning Programme 2019
Replicate EU lighthouse project (#Replicate EU) is working on its Replication main activity entitled 'City-to-City-Learning' Programme (#City2CityLearning) led by the University of Oxford with the participation of the lighthouse (San Sebastian, Florence, and Bristol) and follower/fellow (Essen, Lausanne, and Nilüfer) cities and their related multistakeholder framework that would take place during the whole year 2019. Within this #City2CityLearning programme a wide range of activities will be shared among stakeholders in the aforementioned cities in internal sessions via webinars.
Thus, #City2CityLearning programme is designed to be a private programme among Replicate stakeholders. Nevertheless, it will be entirely and publicly accessible just after each Webinar session upon registration. Looking forward to receiving your registration to the sessions you would like to watch.
Read more here.
---
---
---