REPLICATE project partners have developed several scientific and academic publications during the 5 years of the project. The publications related to the project have been created and cover several topics based on Energy, Mobility Traffic & Transportation, ICTs/Infrastructures, Business Models, Replication or Strategy among others. There are some publications dedicated to the REPLICATE project or that have used results of the project. There are other publications that mention REPLICATE or include some reference to it although their main focus is other topic.
Scientific publications oriented to promote the results of the research and development carried out by the partners have disseminated the project, have been reviewed by experts and have reached an audience that is usually expert on the topic.
You can find the document here: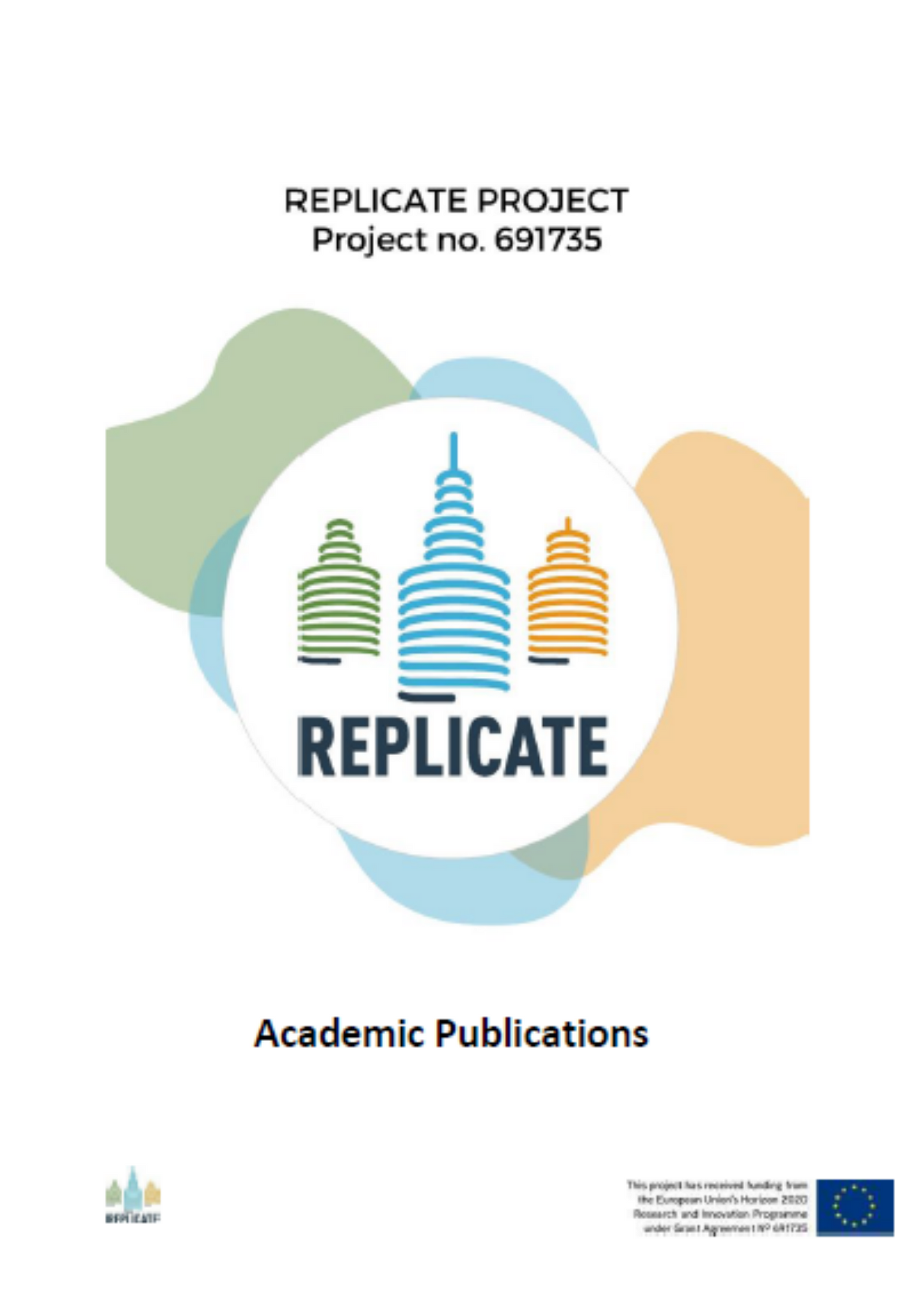 For further information or other enquiries, please contact us and we will be happy to help you.
To access more downloadable documents, visit our Downloads section.