Partner info:

Florence, Italy

https://www.thalesgroup.com/it

Like

Follow us

Follow us

Subscribe
Excellence activities:
Solutions for ICT, Security, Supervision, Command and Control, Control Rooms, video Surveillance, System Integration.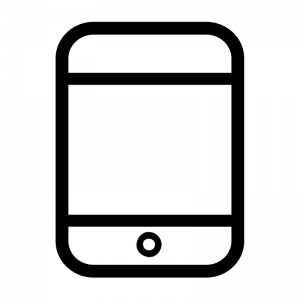 ICT
Thales Italia spa (THALIT) is the Italian branch of the French Group Thales and it provides technological solutions designed for several markets:
• Civil security, mobility and terrestrial transports
• air navigation systems
• protection and surveillance of critical infrastructures
• airports
• defence
Thales Italia is present in Italy with around 500 employees (main sites Rome, Florence, Milan). Thales Italia is strongly oriented to innovation and to keep many and useful cooperation agreements with highly qualified universities and Research Centres in Italy, in addition to cooperation with international research centres trough structures and agreements organized at Thales Group level, worldwide.
The competences gained on the most competitive international markets and the continuous efforts to innovate have allowed Thales Italia to export its solutions and to have a presence in more than 20 countries with the completion of complex projects in several sectors.
Thales Italia addresses also markets related to civil security and mobility:
security, mobility and sustainability of urban environment.
airports and other large transport infrastructures (like large stations).
protection, security and safety of critical infrastructures and urban environments (like energy, oil&gas infrastructures, smart & secure cities).
THALIT considers innovation the better tool to keep and reinforce competitiveness and in addition to cooperating with universities and Research Centre a significant and successful participation to EU, national and regional calls for R&D funding that brought to be awarded around 20 R&D projects in the last 4 years, many of them related to infrastructures security/safety, mobility and transports.
Responsibility and involvement in REPLICATE
Thales Italia is mainly involved in the Florence pilot.
Thales collaborates with the Municipality of Florence (Comune di Firenze) to implement the pilot by supporting the design of ICT solutions, video supervision, system integration aspects and the deployment of Smart City Control Room.
It is directly involved into the design of the new lighting pole and integration services within the Smart Lighting working group.
Specific activities
Thales has a significant presence on the Florence territory and collaborates since a long time with the Municipality of Florence and the Metropolitan City on projects for security, protection of cultural heritage, and mobility (signalling and WI-FI system for the Florence Tramway).
It has also engaged collaborations with the University of Florence, and together they have participated in many European Research project on the same topics. In particular, the resilience of urban transport and the guidelines of management transport system (RESOLUTE) together with Unifi and the Municipality of Florence.
Thales has been part of REPLICATE consortium since the initial phases of the proposal, supporting the definition of the scope of work and the work packages for the Florence pilot. The main areas of involvement of  Thales are:
Definition of operational scenario for REPLICATE Florence Pilot.
Design of the Smart lighting solution including the Light Video Surveillance for asset monitoring and integrated services.
Support to requirements, design and deployment of the Smart City Control Room and mobility infrastructure information system.