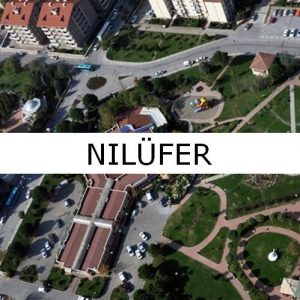 NILÜFER is one of the follower cities of REPLICATE.
Activities:
Nilüfer Municipality has strong programmes for citizens in the arts and artisanal crafts fields with courses and training in sculpture, painting, theatre, photography, jewelry design, mosaics, wood painting and carving, soap-making and other traditional Anatolian arts&crafts.
Nilüfer's Cultural  Center, Konak Kültürevi, is host to innumerable concerts, exhibitions, theatre, film festivals and conferences and is a cultural hub for the population with very rates of attendance.
The Municipality has a unit that responds to citizens demands for electro magnetic measurements  from telecomm base stations or power transmission lines for baseline measurements and reporting.
Schools are targeted for scanning  regarding various dieases and health issues.
415.818 inhabitants | 507,57 km² area | 105km cycle paths 
---
Smart city information: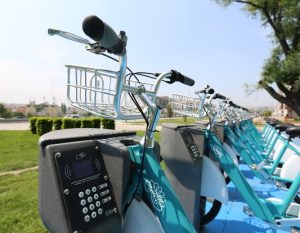 Energy:
Buildings refurbishment (mainly residential)
District heating
Renewables in the city (wind, geothermal, photovoltaic, biomass, renewable wastes, solar collectors, ..)
Efficient urban lighting
Mobility:
Electric vehicle promotion (deployment and management of electric fleets, etc.)
Efficiency in urban mobility
ICT services and infrastructures:
Smart grid
Services to the citizen
Open data for new services
ICT platform for Smart City data management
---
Learn more about the Nilüfer pilot leader: www.nilufer.bel.tr