URUMEA RIVERSIDE DISTRICT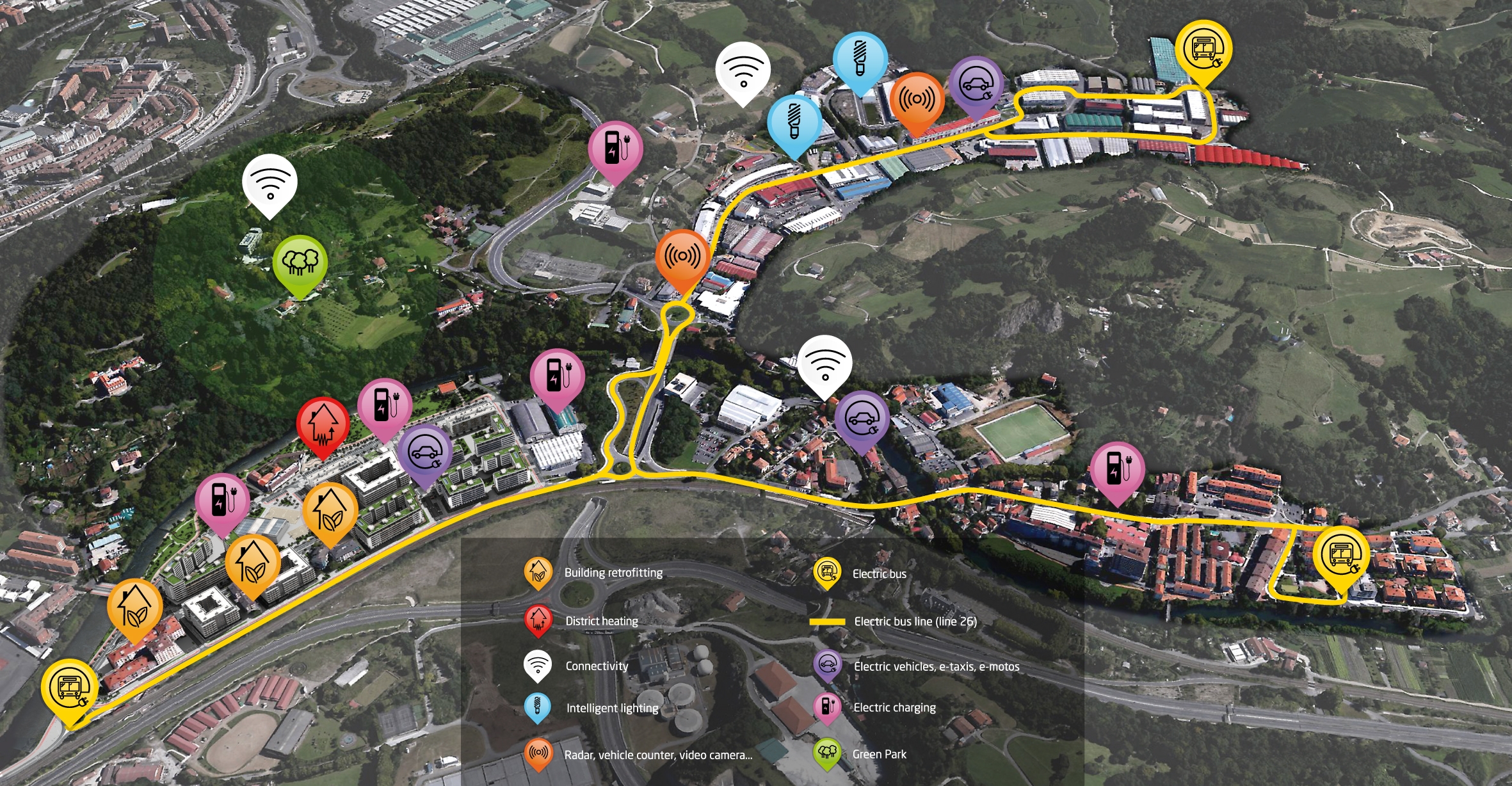 The city has an integrated strategy aiming for a smart district. With the particular objective of getting a nearly zero district: district branding in sustainability.
San Sebastian wants to enhance the transition process to a smart city in 3 areas: Energy Efficiency, Sustainable Mobility and ICT / Infrastructures.
Energy Efficiency
– Building Retrofitting in 156 dwellings and 34 commercial premises, distributed along 10 doorways.
– District heating system to give service to more than 1.500 new properties and 156 existing dwellings. With a power plant with 7400 kW of power, with two 1400 kW biomass boilers. It will have the following environmental benefits: reduction of 35% in primary energy consumption, being over 90% of this energy renewable. CO2 emissions reduced by 85%.
The service is to be owned by Fomento de San Sebastián.
– A Demand Side Platform will be developed for the monitoring of residents consumption fostering sustainable behaviour.
 Sustainable Mobility
– Electric buses have been deployed: 2 full electric + 2 hybrid buses for line 26 to link the district with the city centre.
– Public EV acquisition is fostered: 4 e-cars and 6 e-motos for municipal fleet.
– Private EV: 12 e-taxi + 5 EV distribution fleet and 12 EV + 20 e-motos through monitoring.
– Charging infrastructure deployment in the city:  gas stations, parkings, private,…
– Mobility Smart City Platform and advanced mobility services development.
ICT and Infrastructures
– Smart City platform deployment with integrated services.
– Open Data and Citizen Participation services.
– IP services deployment in Poligono 27 and high-speed connectivity network deployment for the whole city.
– Smart Lighting deployment in Poligono 27.