CROSS CUTTING ACTIVITIES
Different cross cutting workpackages are active to bring added value to the project and implement a collaborative way of working.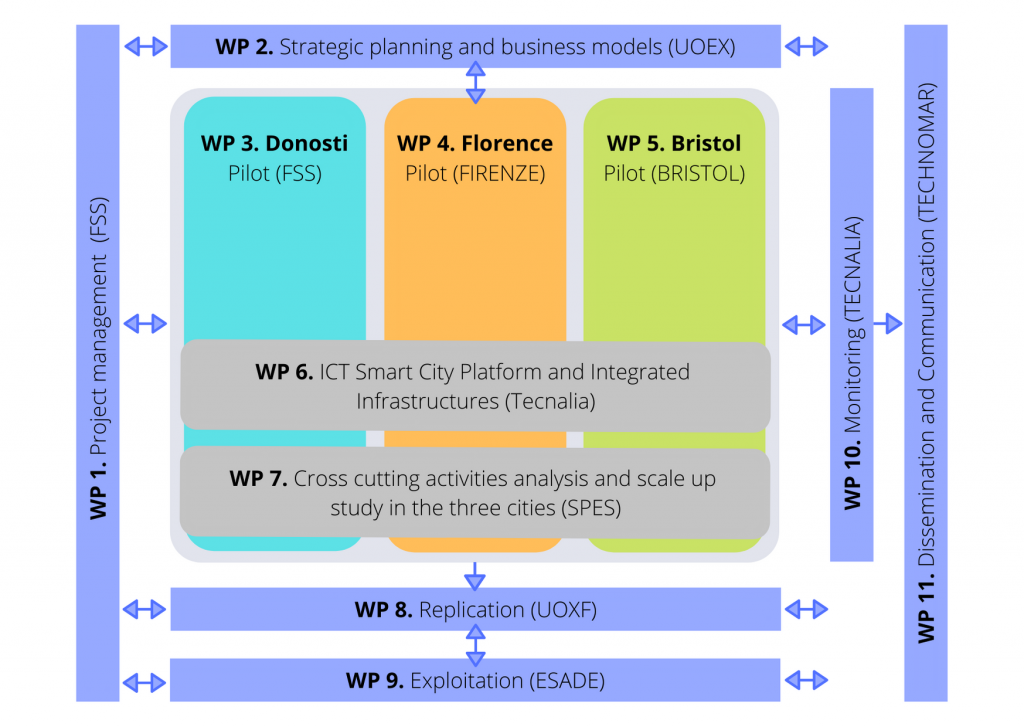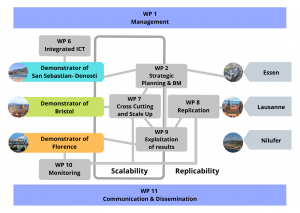 Explore the different workpackages or download all the information in PDF: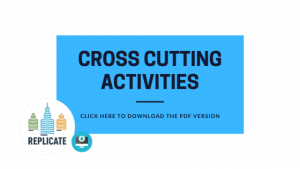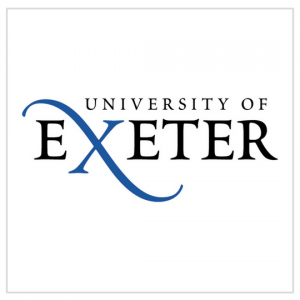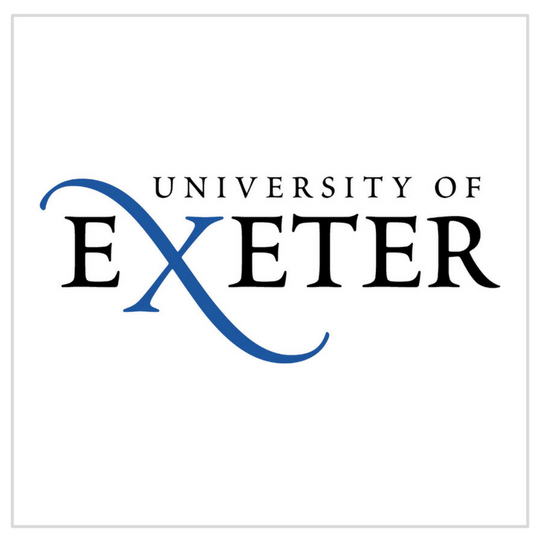 The main objective is for the three lighthouse cities and the three follower cities to have, at the end of the project, fully optimised Smart City Business Models that can be demonstrated and validated according to the needs of the interested people and that prove to be replicable beyond the financing of SCC1.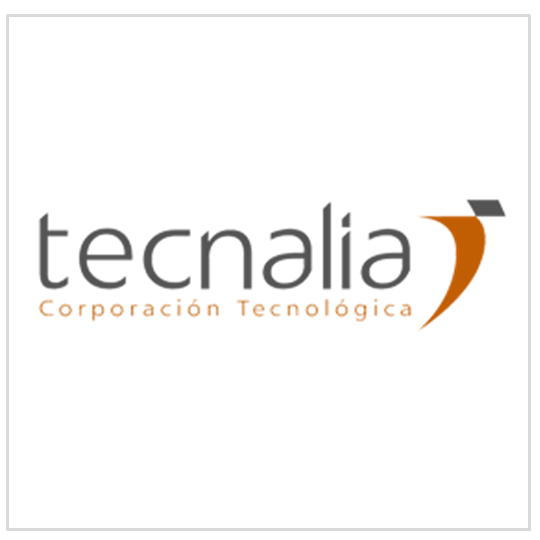 The main objective was to develop new sustainable and cost-effective services to citizens and public administrations providing integrated infrastructures that improve efficiencies in the use of municipal public resources and the delivery of public services in the area of urban mobility, energy, transport, ICT and data management.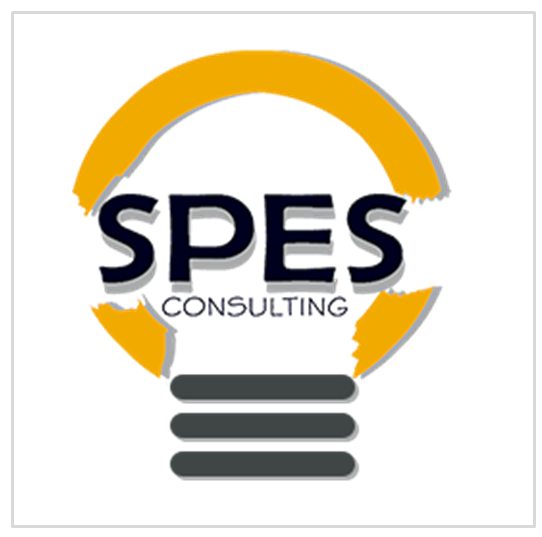 The experience of the pilot actions is summarised providing materials for other tasks in the project and extending the pilot with a concrete replication plan at city or metropolitan level. The three cities have been working together with SPES and technical partners after the common planning phase (FP7 STEEP Smart City Plans) and the consequent test realisation in the field (Replicate Pilotactions), to develop  a scalability analysis of the interventions based on the concrete realisation results.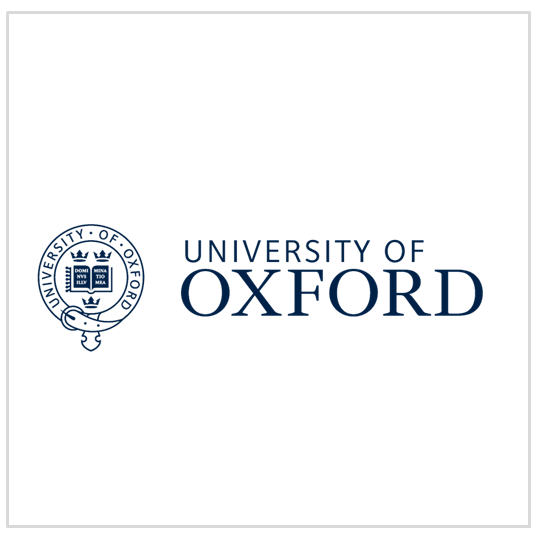 The objective is to analyse the replicability of the implemented solutions and the replication plans are being designed for the follower and other potential cities.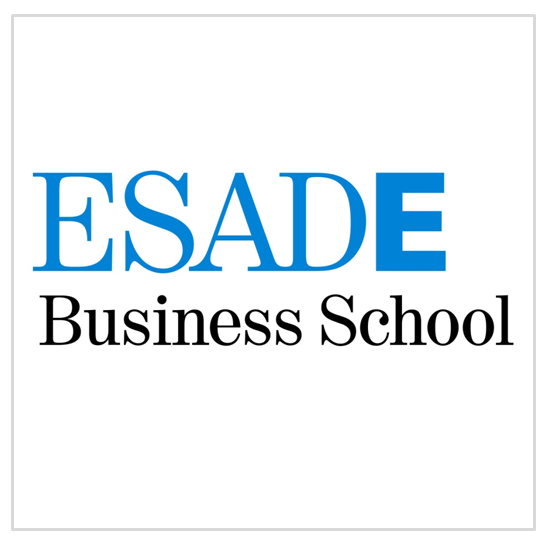 The objective is to elaborate sectorial business analysis in order to provide industrial partners participatingin the pilots an overview of business opportunities will conduct a sectorial business analysis based on the market assessment methods.

The main objective is to elaborate and implement a monitoring methodology to be integrated in the general evaluation framework of the project.A yearly monitoring report gathering the main city level indicators and intervention indicators has been done since the 3rd year of the project.