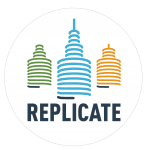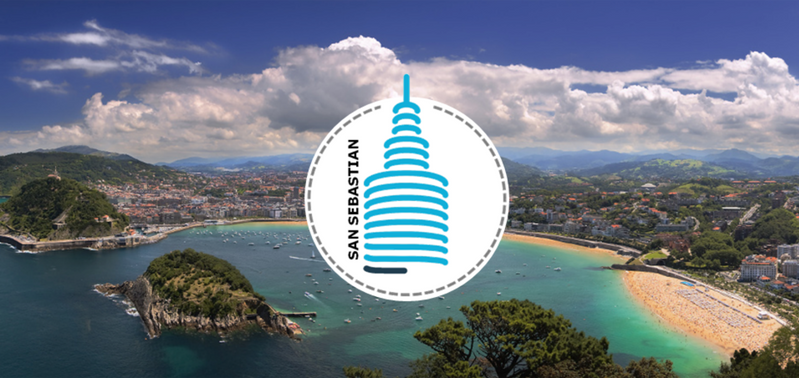 Electric Buses
2 electric buses acquired and 2 charging stations installed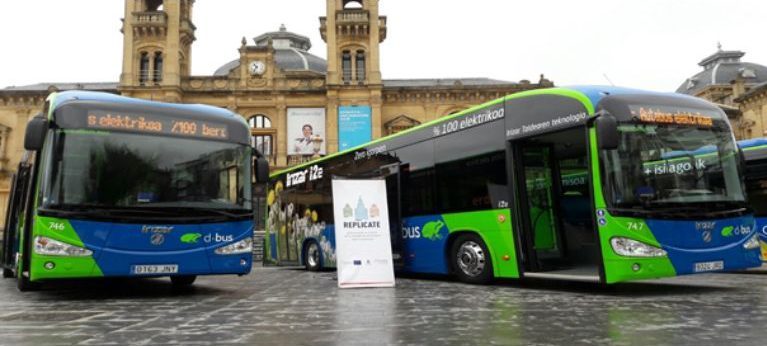 – Electrification of the 26 public bus line that covers the route between the district and the city center.
–  The line is covered with 3 electric and 3 hybrid buses (2 of the acquired were Irizar i2e brand).
– Installation of 2 charging stations under Replicate funding.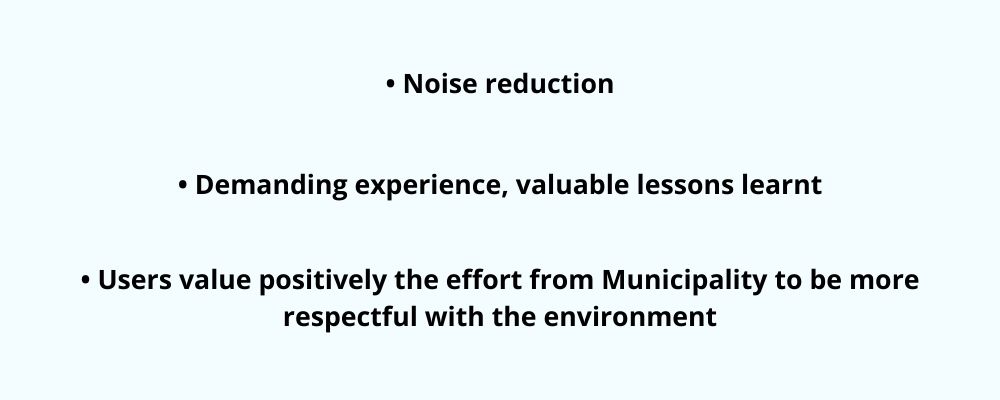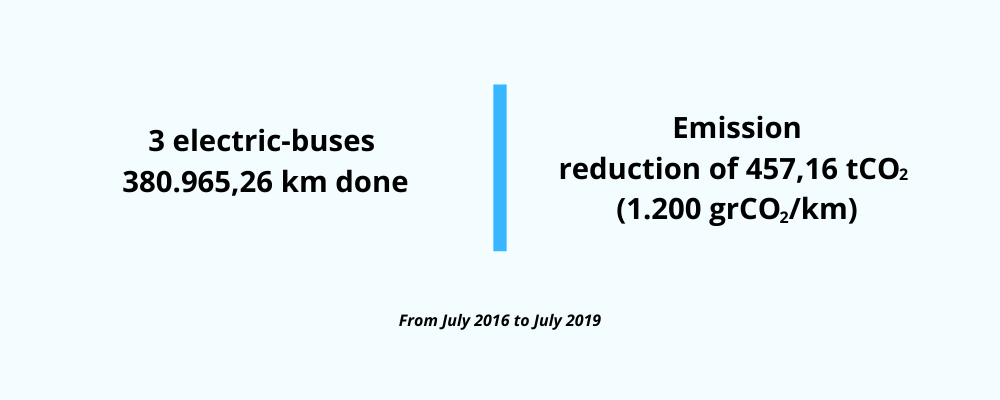 Municipal EV fleet deployment
4 electric vehicles for municipal fleet and 6 e motos for mobility agents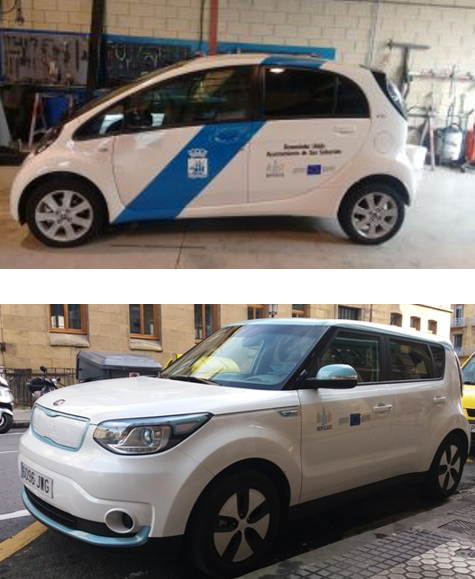 – Acquisition of 4 EVs for municipal fleet. 3 Citroen Zero for maintenance and surveillance and1 KIA Soul for municipal corporation.
– Charging infrastructure (out of Replicate financing) and equipment for monitoring installed.
– Few technical maintenance activities required.
– Acquisition of 6 e-motos for mobility agents.
– Parking and recharging infrastructure for the e-motos deployed.
– Nearby cities visited San Sebastian to learn about the experience.
– Agreements with 7 eTaxis.
– Qualitative and quantitative data is being obtained:
1. Surveys for taxi users.
2. Application for mobile devices for monitoring.
– Campaign for companies and professionals launched to promote the use of electric vehicle for companies and professionals.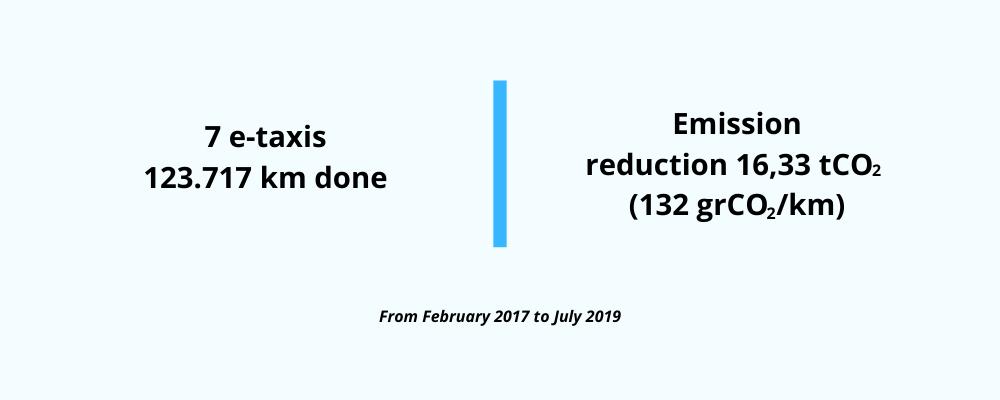 – Sustainable transport management system. Integrating different data sources with mobility information, KPIs, reports and analytics.
– Deployment of a suite of indicators in the Smart Mobility Platform to manage the services of private and public bicycle, circulation and traffic, underground parking, public transport and electromobility.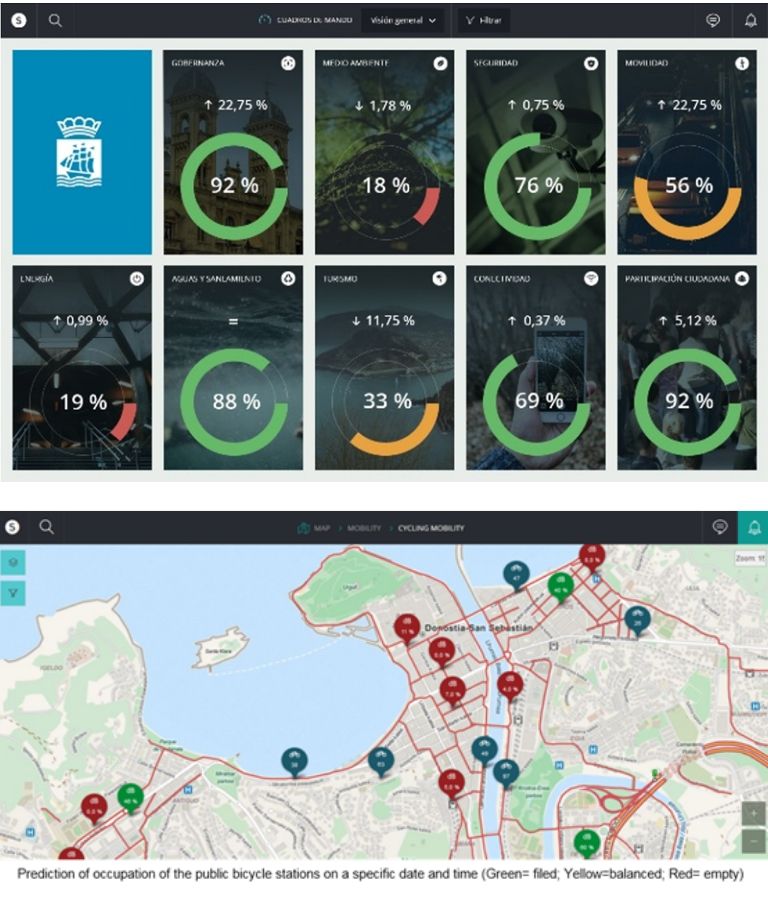 – Real-time georeferenced monitoring and supervision functionalities, dashboards, indicators, urban mobility reports and predictions related to the aforementioned services.