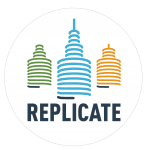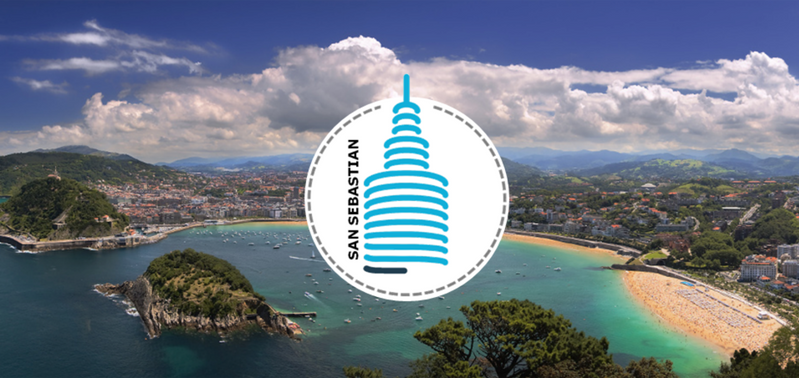 Building Retrofitting
156 buildings and 34 commercial premises retrofitted and connected to the District Heating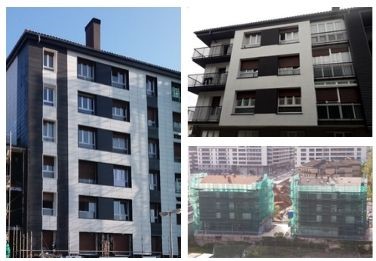 – The retrofitting included:
Insulating roofs.
Insulating façades using the ETIS (External Thermal Insulation Systems) system.
Changing windows for windows with thermal break and low-emissivity glass with argon gas that reduces heat loss and noise.
Providing the necessary pipework for the heating network.

District Heating System
Centralised thermal energy system for domestic hot water (DHW) and heating for 1,389 new homes and 156 retrofitted homes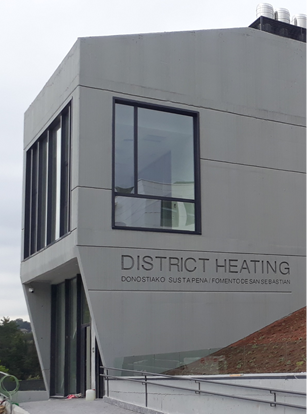 – Thermal energy is generated centrally and distributed via a network of pre-insulated steel pipes with hot water to each building.
– The central unit has a power of 7,400 kWh, with 2 biomass boilers of 1,400 kWh that cover more than 90% of the needs and 2 gas boilers for peak demand.
– Each building has a second network to each consumption point that allows its use as in an individual installation, but with the advantages of centralised production.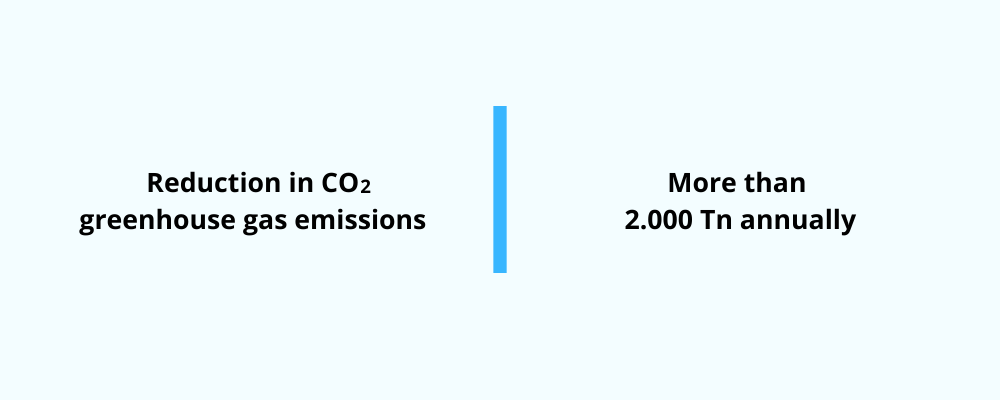 Demand Side Platform
– Tool to generate recommendations to residents for better use of energy and to foster sustainable behavior and savings.
Discover also the actions related to Sustainable Mobility and ICT and Infrastructures