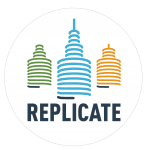 2017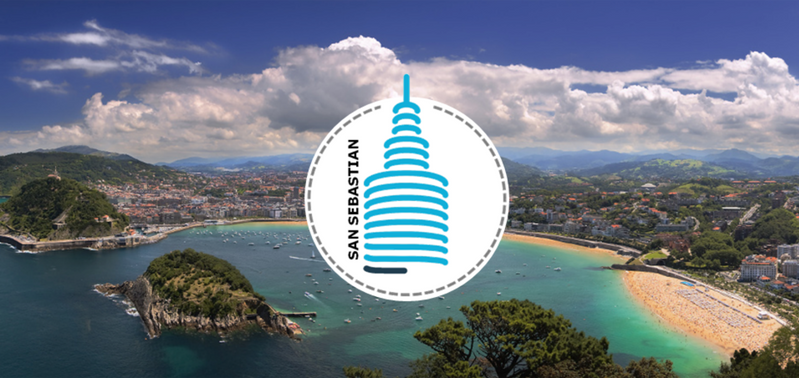 THE URUMEA RIVERSIDE DISTRICT INSIGHTS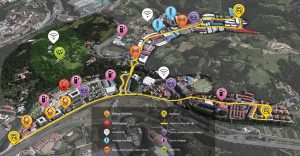 200 hectares of surface
Residential area, 20.000 inhabitants (Txomin, Antzieta, Martutene)
Industrial Park (Poligono 27), over 350 companies and 4500 people
Largest green park of the city (Ametzagaina)
The district aims to become a nearly zero emissions district, a district branding in sustainability, thanks to the different interventions of the Replicate project, which seek an integrated strategy aiming for a smart district. The transition process will be enhanced in three areas: Energy Efficiency, Sustainable mobility and ICT /infrastructures actions.
. . . . . . . . .
ENERGY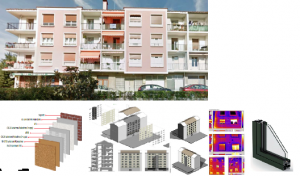 Building Retrofitting
156 buildings and 34 commercial premises along 10 doorways will be retrofitted
The retrofitting will include: façade, roof and ground floor insulation and window replacement
The connection of the dwellings to the District Heating will also be done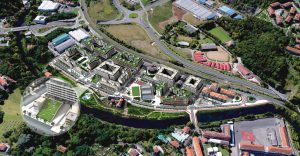 District Heating
Service to more than 1.500 new properties and 156 existing dwellings.
Latest generation model solution adopted is two Biomass boilers and two gas boilers.
Power plant with 7400kw power, with two 1400kw biomass boilers.
Renewable energy supply: biomass. Energy picks will be covered by gas.
The power plant development started in autumn 2017.
Service owned by San Sebastián City Council, through its public company, Fomento de San Sebastián. Public private partnership.
Environmental Benefits
Reduction of 35% in primary energy consumption
90% of the energy renewable
CO2 emissions will be reduced by 75%
Advantages for users
Greater guarantees for quality of service and prices
Demand Side Platform
Monitorisation of residents' consumption will be done fostering sustainable behaviour.
MOBILITY
. . . . . . . . .
Electric Buses
Complete electrification of a public bus line, linking the district with the city centre.
Bus line with 2 electric and 2 hybrid buses. Electric buses: Irizar i2e brand.
Installation of 2 charging stations in the DBUS depot.
Impact
2 electric-buses 99.108 km done
|
Emission reduction of 118,93 tCO2 (1.200 grCO2/km)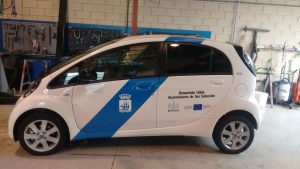 Municipal EV fleet deployment
Acquisition of 4 EVs for municipal fleet. 3 Citroen Zero for maintenance and surveillance and1 KIA Soul for municipal corporation
Acquisition of 6 e-motos for mobility agents
Parking and recharging infrastructure for the e-motos deployed
Impact
2 e-motos 9,886 km done
Emission reduction 0,96 tCO2 (97,12 grCO2/km)
From February 2017- July 2017
|
4 e-cars 11.377 km
Emission reduction 1,71 tCO2 (150 grCO2/km)
From May 2017 to July 2017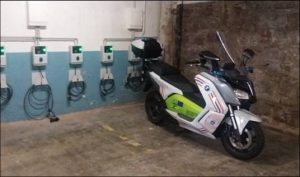 Private EV fleet deployment
E-taxis: working with 2 taxi associations. Tests with different brands: Mercedes, Nissan, Renault and Hyunday.
5 EV distribution fleet: Green Emblem for distribution Fleet assessed
Monitoring associated to the expected acquisition of EVs
Smart Mobility Platform
First visualization of the platform done
Data ingestion from mobile services
Aggregated data about the urban mobility to produce services of interest for cities and telephone companies
. . . .
ICT & INFRASTRUCTURE
Big steps have been done in the development of the Smart City Platform
Open data platform and services deployment has started
Citizen Participation Platform (to manage and foster citizen participation processes), to be launched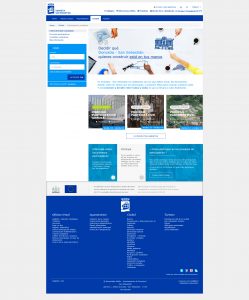 High Speed Mobile Network deployment for the whole city. Fomento San Sebastian is responsible for Municipal telecommunications Infrastructure. The network is deployed in the entire city.
Intelligent Public Lighting System and IP services in Poligono 27: the replacement of 90 sodium-vapour luminaries with LED technology has been done.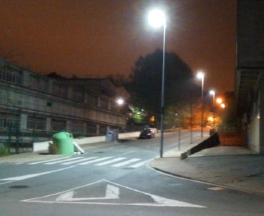 Impact
Consumption reduction of 7.494 kW
|
2.675 kgCO2 emissions avoided to atmosphere
From May 2017 to July 2017