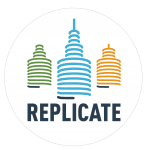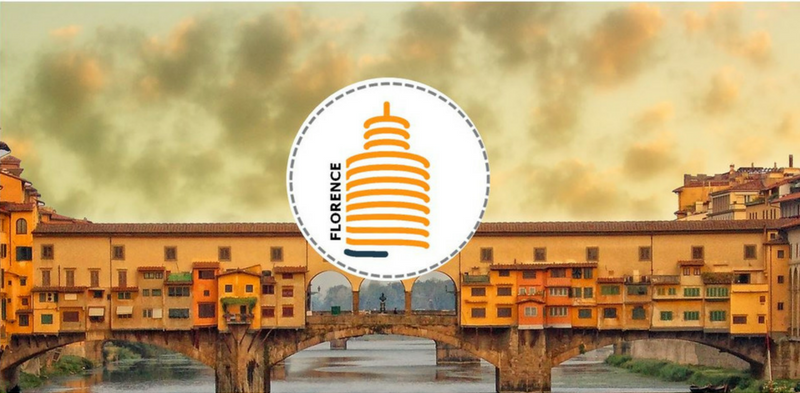 Local IT Systems integrated with ICT Smart City Platform concept
Smart City Control Room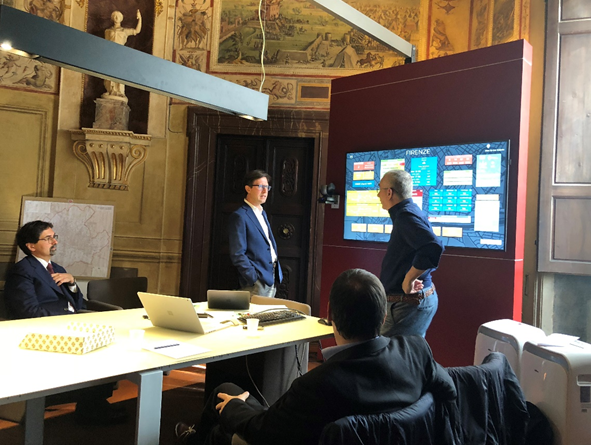 – Smart City Control Room Architecture: A unique platform combining dashboards on mobility, environment, resilience, social energy and policy making to manage the city.
Networking sensors and capillary networks
IoT system: Irrigation, benches, bins and totems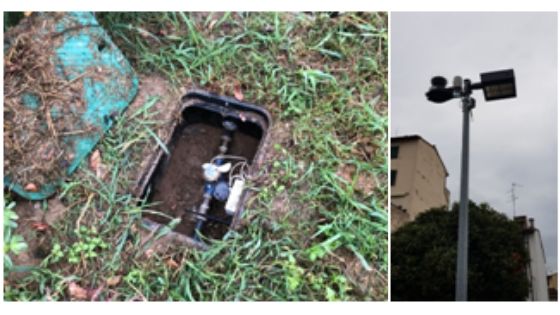 – Realisation of IoT Smart Irrigation for the two gardens "Ex officine Galileo" and Leopolda station: wheather stations with LoraWan IoT gateway and IoT LoRaWan activation system for electrovalves and ground humidity sensor to manage irrigation.

– Smart benches indoor (museum) and outdoor (gardens) with sensors, to recharge smartphone and get aware about news and events nearby.
– Smart waste: after a trial in 9 bins, ALIA Servizi Ambientali Spa, the company in charge of the waste management, is reaching the goal of a sustainable and healthy waste collection.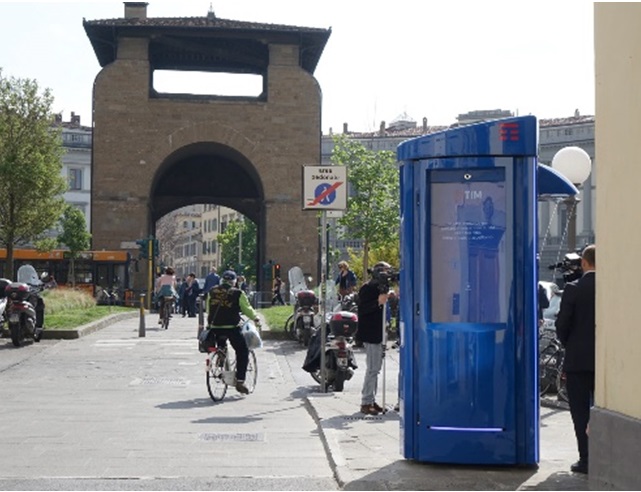 – TIM City Links (4 in total): Leverage on the old Public Telephony Cabin is providing new services (as wifi, recharging mobile, pospayment, digital signage).
Digital services
GoalGreen app and Fast Booking app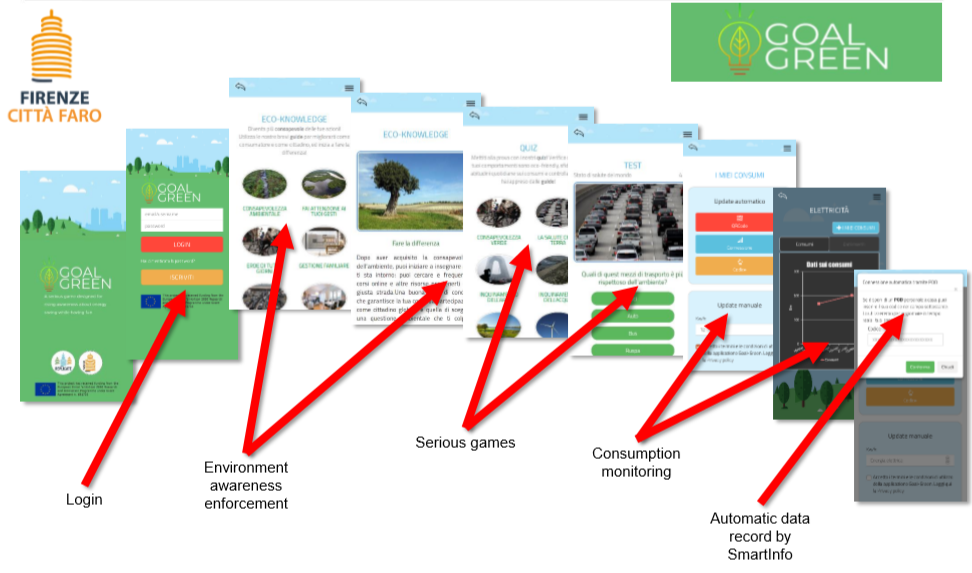 – GoalGreen app: External Web Service that can be accessed by the Energy APP through standardised APIs to construct the Energy Signature of dwellings by using very limited qualitative data.
– The user is now able to record regularly the energy consumption and to compare them with a "standard" based upon an algorithm.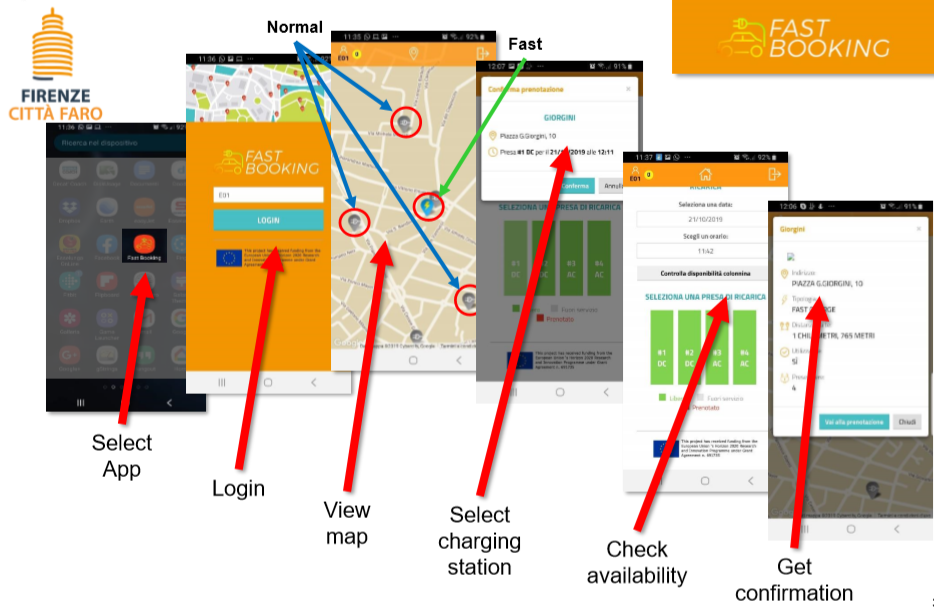 – Fact Booking app: App to allow taxi-drivers to reserve fast-recharge columns.
– Adaptation to the new regulatory framework, improvements in the back-end and preservation of the privacy of taxi-drivers.
Smart Lighting
Refurbishement of 1000 lampposts, 4 LTZ smart gates, adaptative lighting and 30 cameras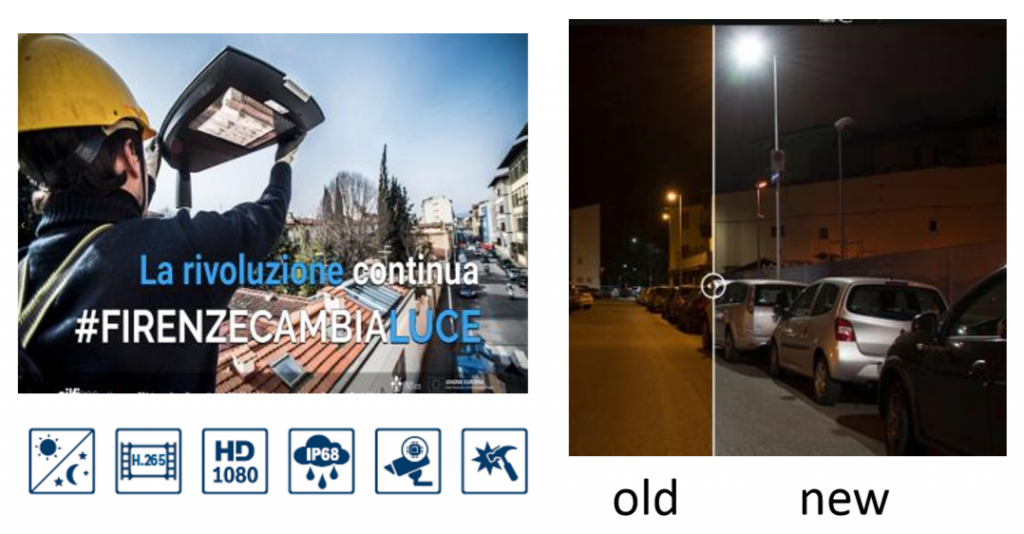 – Refurbishement of 1000 lampposts complete: as first step of a comprehensive plan of LED light system (#FIRENZECAMBIALUCE).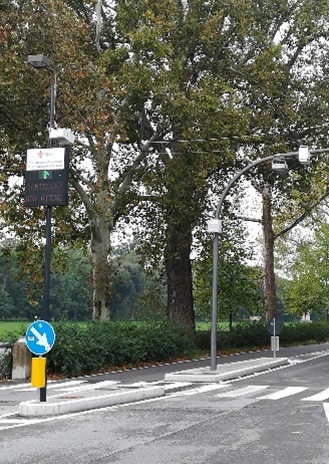 – 4 LTZ smart gates deployed at Cascine Park, with LED, traffic control, WiFi and anemometer.
– An adaptive lighting system has been adopted in 70 lighting spots in Cascine park.
– 30 cameras have been placed.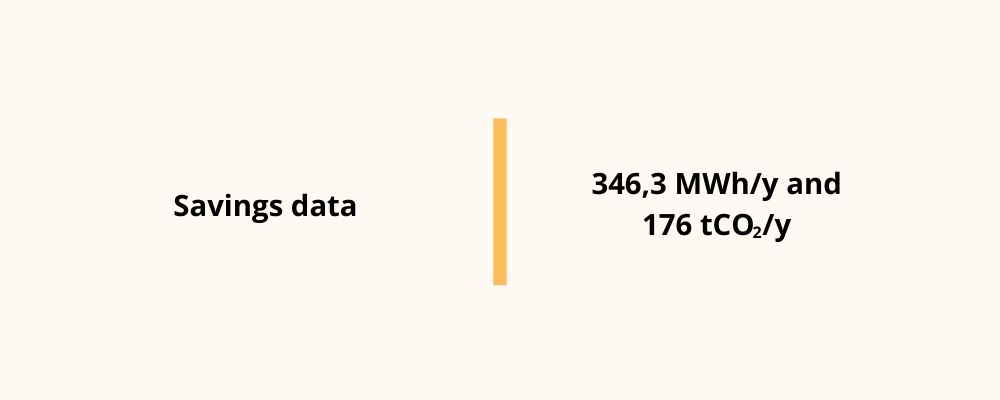 Discover also the actions related to Energy Efficiency and Sustainable Mobility