After 5 years of activity, the European REPLICATE project comes to an end and shares the results obtained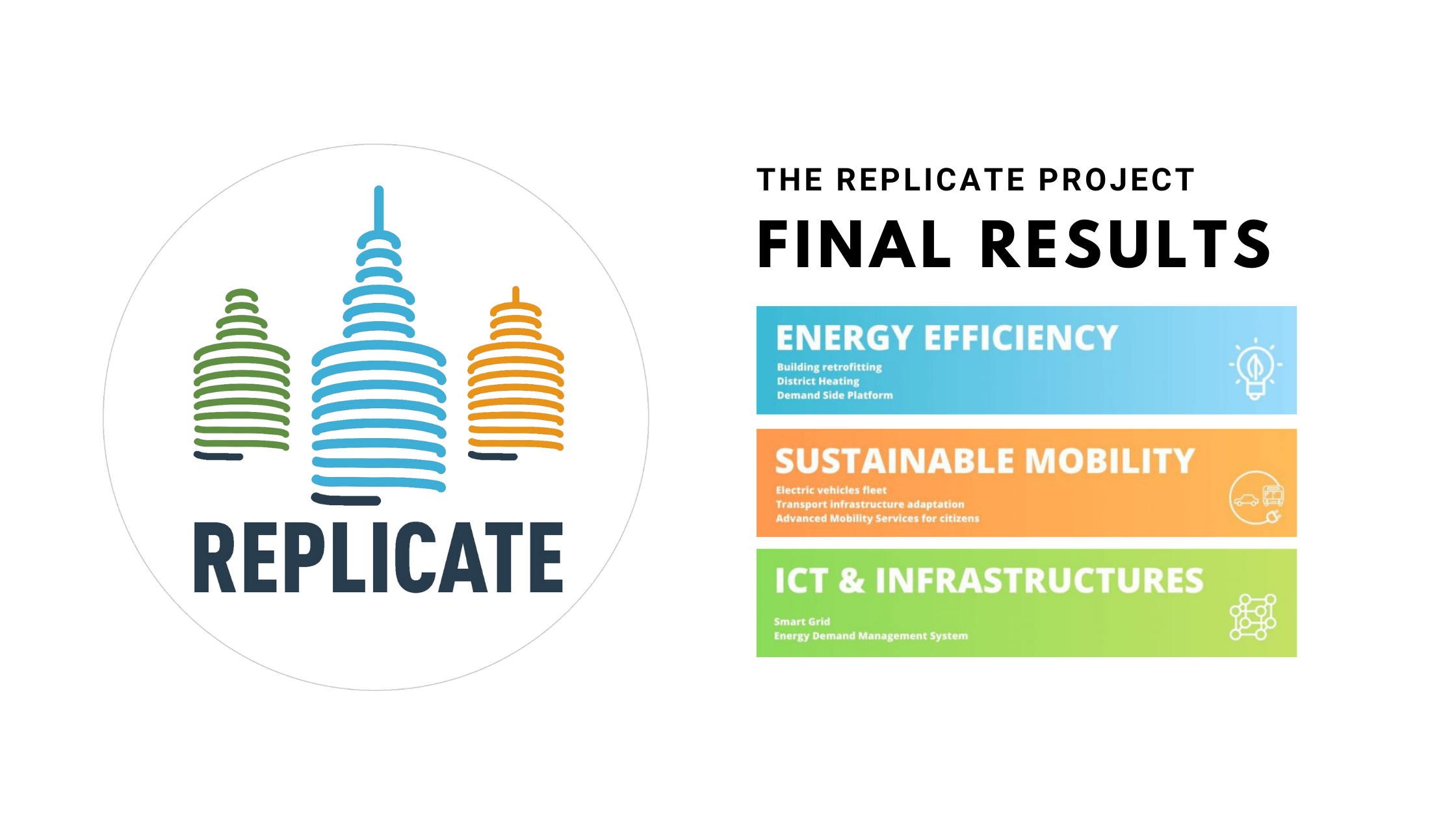 The European project, Renaissance of Places with Innovative Citizenship And TEchnology (REPLICATE) is framed in the H2020 research and innovation programme, energy challenge. The objective has been the transition process towards the development of Smart Cities in the fields of energy efficiency, sustainable mobility and ICTs and Infrastructures, accelerating the rollout of innovative technologies and improving citizens' quality of life. The project has been coordinated by Fomento de San Sebastian and implemented in 3 lighthouse cities, Donostia / San Sebastián (Spain), Florence (Italy) and Bristol (UK). Three fellow cities have also been involved: Essen (Germany), Lausanne (Switzerland) and Nilüfer (Turkey).
The project started on February 1, 2016 and ended on January 31, 2021. The five-year duration was divided into two phases: the first phase, corresponding to the implementation of the actions, and the second phase, corresponded to the monitoring and optimisation of the actions implemented as well as  the development of the cross-cutting actions involving the consortium as a whole. The collaboration among the six cities has been a great opportunity to exchange experiences and lessons learnt of the results and impacts achieved. This "benchlearning" has promoted the scale up and replication in the lighthouse and fellow cities, there are some of the actions are already being replicated in the cities and some others that are planned to be implemented in the short term.
The public-private cooperation along the project has promoted the development and validation of different kind of exploitable results in 4 areas of knowledge: energy efficiency, sustainable mobility, ICT and smart infrastructures and citizens engagement.
The project has been also an opportunity for the partners, due to the possibility to test and implement solutions co-funded by the European Commission for products/services that were in a pre-market phase (at the beginning of the project). The project has also been an opportunity to develop these products/services and to market the solutions in other cities.
In this document, the consortium presents the principal exploitable results of the project, per each lighthouse city, the characteristics of these results and the REPLICATE project partner responsible of the development and responsible for its exploitation.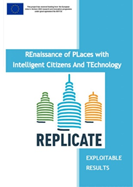 Videos with the summary of the results in the cities and with the presentation of some specific results have been also created. Access here.
For further information or other enquiries, please contact us and we will be happy to help you.