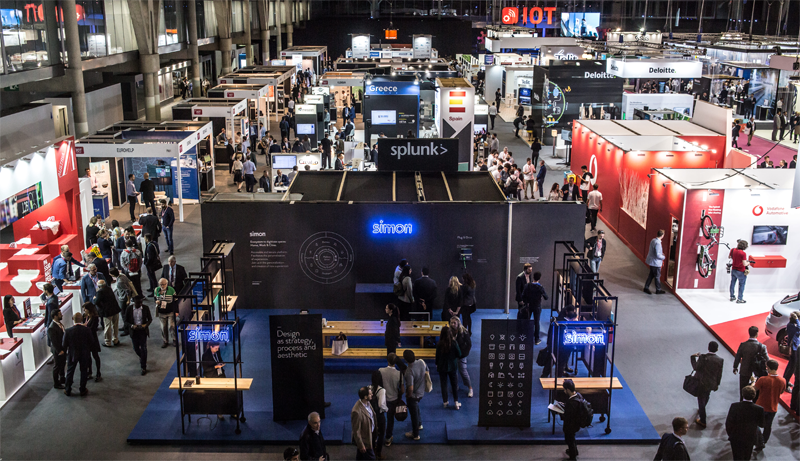 The REPLICATE project participated in the IoTSWC2018 event at the hand of Eurohelp, consortium member and San Sebastian´s pilot partner
With more than 300 exhibitors and 16.000 visitors, the Internet of Things Solutions World Congress 2018 (IoTSWC2018) is the world's leading IoT (Internet of Things) event. Held in Barcelona on 16-18 october, it also had two colocated events: Blockchain Solutions and Artificial Intelligence & Cognitive Systems World Congresses.
The REPLICATE project, co-financed within the Horizon 2020, contract number 691735 (European SCC1 Smart Cities and Communities call) and coordinated by Fomento San Sebastián, had presence in the event at the hand of Eurohelp, project consortium member and San Sebastian´s pilot partner. Eurohelp was one of the exhibitors in the congress and showed solutions in the fields of Blockchain, Machine Learning, Data processing, Strategic Intelligence and Smart Cities, being the Replicate Project one of the most representative projects in Eurohelp's Smart Cities section.
The use of IoT permits a better management of the processes in diferent sectors, contributing to cost reductions, environmental benefits and new business opportunities thanks to the data handling.
Eurohelp has been developing solutions in the field of IoT for several years now, generally in the field of Smart Cities and Big Data, but also in other areas, as Blockchain that has burst as a powerful IoT ally in the recent years.
Partner of Alastria (National Blockchain Ecosystem), Eurohelp has its own Blockchain Lab with a dedicated team developing solutions for diverse domains such as traceability, cybersecurity, data sovereignty and secure browsing.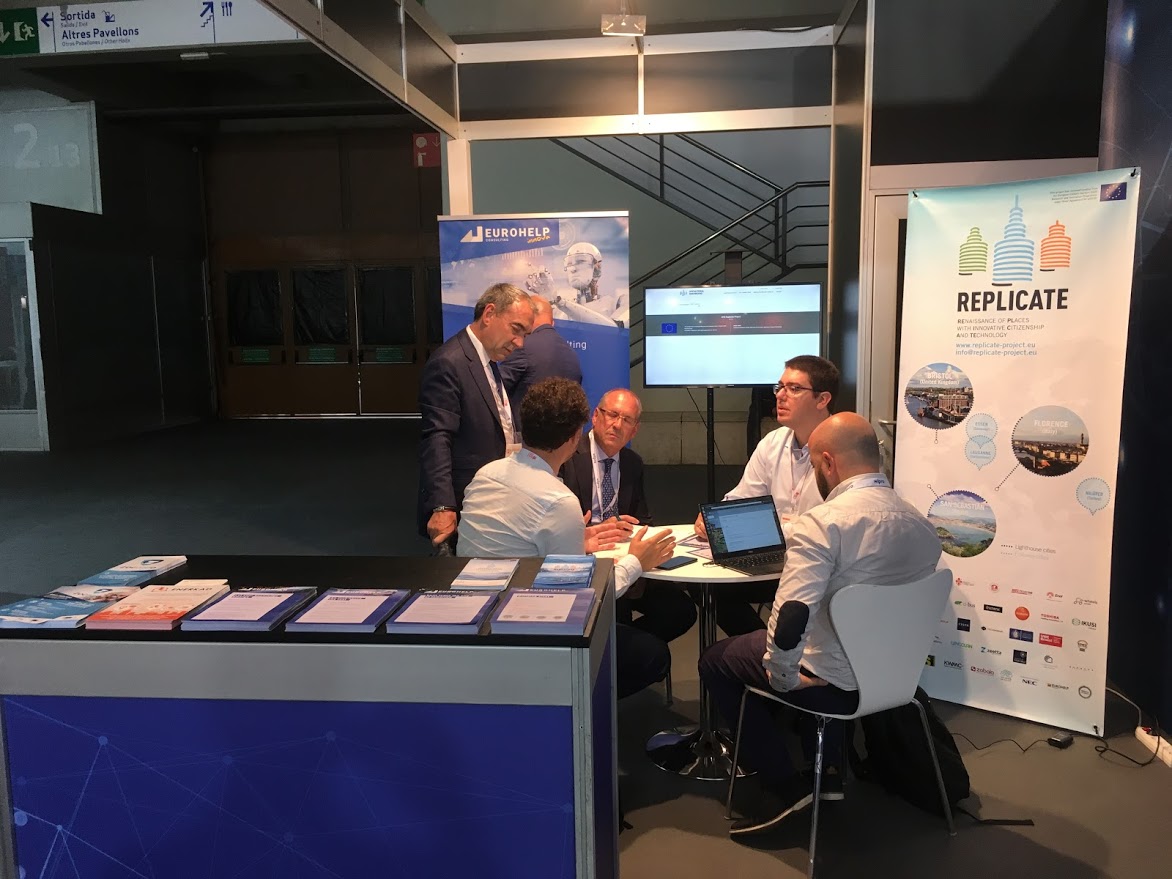 Within the REPLICATE Project, Eurohelp has contributed to the Smart City Platform definition and it has developed the Citizen Participation and Linked Data platforms for the San Sebastian municipality. In addition, Eurohelp has contributed to the Replicate Project Dashboard, with the visualization of knowledge, with techniques that allow attractive, intuitive and interactive visualizations. These are key features for a quick understanding of information both to promote transparency and to facilitate decision making policies.