Fomento San Sebastián, representing Replicate project, presented a District Heating solution and Demand Side Platform within the "Smarter is Cleaner" session in cooperation among SCC Projects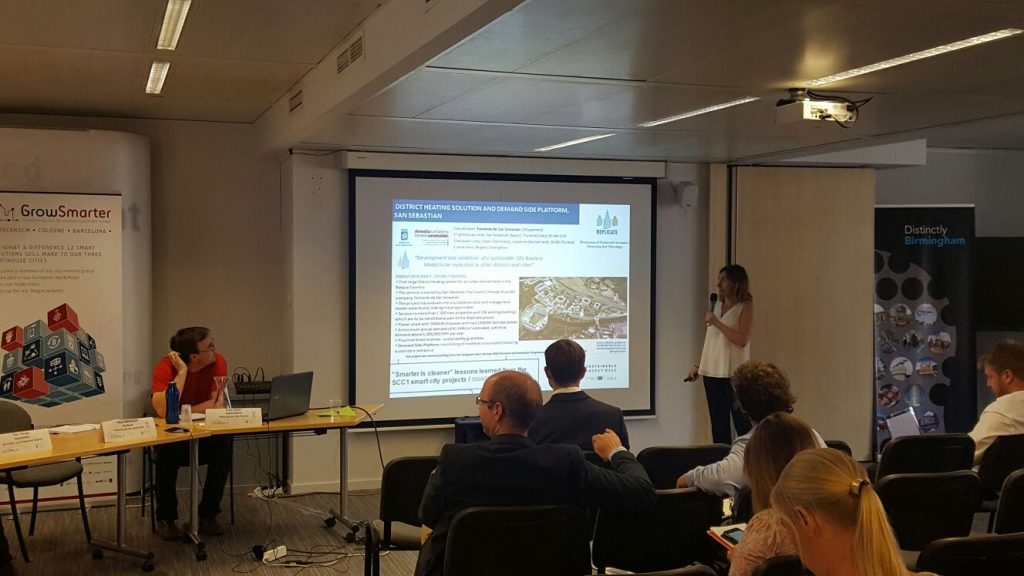 Nine projects representing a total of 27 lighthouse cities and 30 follower cities joined yesterday the "Smarter is Cleaner" – lessons learnt from nine smart city projects – session.
The session was focused on the replication potential of the energy-related smart solutions being implemented in lighthouse cities. This joint event aimed to equip other cities with the know-how to replicate the processes and technological solutions already developed.
The session looked more closely at smart solutions along three topics: smart grids, smart electric storage and industrial and civic prosumers – consumers who produce their own energy.
The cities involved in the session were:
The District Heating Solution and Demand Side Platform presentation from San Sebastián was a success and having an Integrated Management Process is essential for any project was one of the main conclusion of the session. In addition, is important to highlight Essen´s inputs on the discussion. Essen is involved in a process of transformation, learning from the lighthouse cities, organizing city project and very interested in the infrastructure of recharge.
Follower City side-event
Furthermore, before this session, ERRIN hosted a joint event with ICLEI. Matthias Sinn from Essen city was one of the speakers at the following session:"Role of follower cities in replication: expanding Smart Cities around Europe". The session was focused on the follower cities of H2020 projects and talked about what is a follower city and the sense and potential of becoming a follower city.