The preliminary meetings on business models for the European project REPLICATE, with the objective of supporting its industrial partners on their mission to financially exploit the results (products and services) and better practices which have arisen on the project, have taken place on July 9th and 10th. ESADE, project partner and leader of said Work-Package, has moderated these work meetings accompanied by San Sebastián pilot's industrial partners: Ikusi, Leycolan, and Giroa, companies inside the DonostiaSmart Cluster bolstered and managed by Fomento San Sebastián (Council for Economic Promotion). Fomento San Sebastián has also taken part on these meeting has coordinator of the REPLICATE project to provide the city's point of view.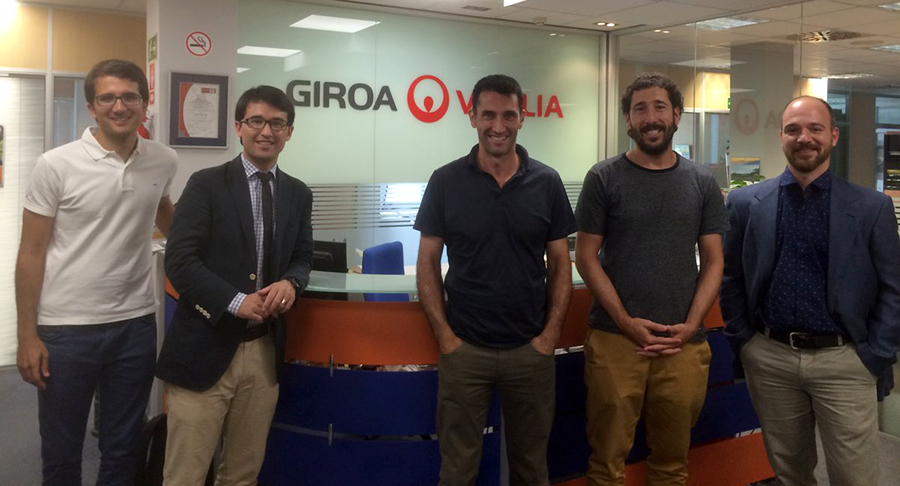 The REPLICATE project, confined on the H2020 Research and Innovation programme under grant agreement No. 691735 (European SCC1 Smart Cities and Communities Call), aims towards the validation of a business model for a sustainable city to improve the process of developing a Smart City on the fields of Energy Efficiency, Sustainable Mobility and ICT & Infrastructure. In order to achieve this goal, results on the pilot's interventions on the Lighthouse cities (San Sebastián, Florence, and Bristol) have to be identified, as well as the viability of their solutions, their cost effectiveness, and the associated risks which accompany their exploitation towards the replication of said actions.
During the first phase of these work sessions, San Sebastian pilot's partners have been visited: Ikusi, entrusted with vertical development on the Smart City platform; Leycolan, which supervised the implementation of intelligent public lighting on the Poligono 27 district; and Giroa, responsible party for the building refurbishments on Txomin Enea.
All participants have shown great interest during the work sessions and on the following months, both ESADE and Fomento San Sebastián will carry a detailed analysis on all collected data to create a personalized business model custom suited for each case study. During this analysis process, the participation of the project's industrial partners becomes a key element in order to reach a positive result and to shape a business model. On the other hand, during the following months new work sessions will take place with partners from San Sebastián's pilot to study interventions involving the project.