During the Smart Cities Working Day in the Garaia Technology Park, the Replicate project was presented within the rehabilitation and urban integrated regeneration session on the 31st of October.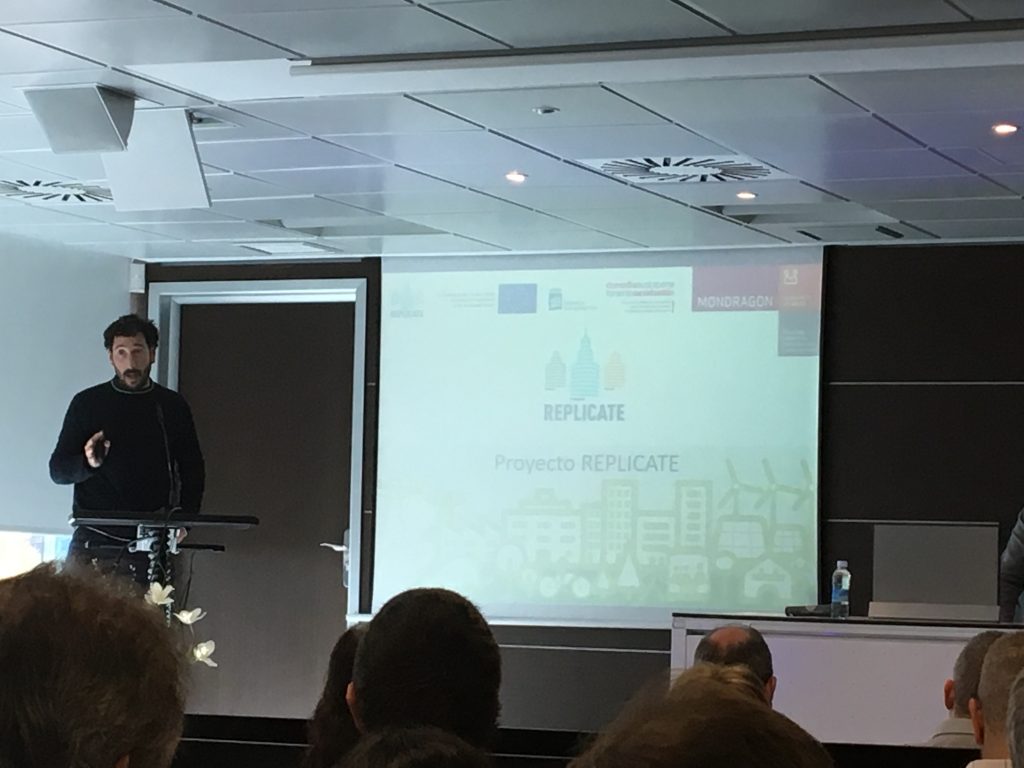 More than 100 people and 16 projects were presented at the Smart Cities working day organized by MISE  – Mondragon Ingeniería y servicios -. The journey was divided into 5 interesting topics: administration and electronic governance, training and employment in Smart Cities, public services management and environmental quality, rehabilitation and integrated urban regeneration and electric BRT systems implementation. Companys such as MISE, LKS, Alecop, Instagi,  Ondoan, Gipuzkoako Urak, MSI or ETS joined the event.
Furthermore, Fomento San Sebastian presented the Replicate project and its main objectives. The presentation mainly explained the San Sebastian pilot and the interventions done. Fomento San Sebastian as coordinator of the project and its 9 local partners – Ayuntamiento de San Sebastián, DBUS, Tecnalia, Ikusi, Euskaltel, Leycolan, Eurohelp, Sistelec and Giroa – are working in those implementations, which are focused on the Urumea Riverside District.