On November the 14th the Replicate project joined the SCC1 Lighthouse Projects stand in the Barcelona Smart City Expo Congress.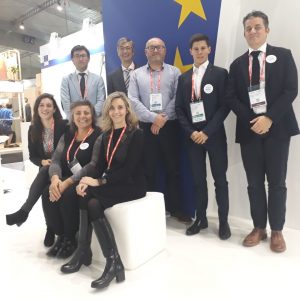 The Replicate project covering 3 lighthouse cities and 3 follower cities across Europe came together at the 7th Smart City Expo World Congress (SCEWC) in Barcelona from November the 14th to the 16th – in what was the biggest edition to date –to show how cities are leading the way in driving sustainable and smart innovation.
During these days, the Replicate project was involved in many sessions within other Horizon 2020 SCC01 sister projects at the EU Smart City stand. Speaking sessions were organized during the three days of the Expo:
Fomento San Sebastian contribute as speaker to the sessions related to "District heating solutions" and "Measuring smart cities performance" as well as co-moderating the "Early identification of replication potential" speaking session.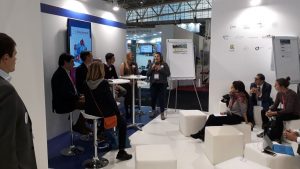 ---
Florence's representatives were involved in "Data management strategy/urban sharing platforms" and "Smart Sustainable Mobility Solutions" sessions.
Representatives from Bristol took part in the "Citizen engagement" discussion session.
ESADE participated in "Early identification of replication potential" session and also in the "Smart city strategies, governance" session.
Replicate partners were also participating in the Smart City Expo World Congress with the stands of Florence City, Ikusi and NEC sharing their experiencies with the visitors and promoting the smart solutions being worked in the project.
Moreover the SCC1 projects worked together to enhance the impacts and benefits achieved through the project. Key challenges for Smart and Sustainable Cities are to provide solutions to increase cities' energy and resource , mobility and ICT's solutions, improving the economic, social and environmental development in the cities. SCC01 coordinators meeting took place as well as the Communication and Dissemination Task Group.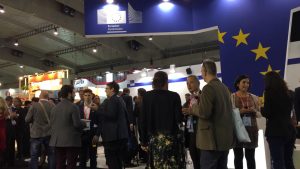 Replicate project was also showcased at the Smart City Tech Workshop by Fomento San Sebastian, GAIA, member of the Smart City Tech alliance invited Fomento San Sebastian to participate in the workshop. Different challenges were presented by European cities and regions such as Flandes, Munich, Catalonia or San Sebastian. The challenge presented by Fomento San Sebastian was about ICT solutions for energetic balance and business models in energetic building rehabilitation.
The SCC01 projects aim of bringing together cities, industry and citizens to demonstrate solutions and business models that can be scale up and replicated to other cities working to demonstrate the processes , technologies and business models to transform their ecosystems into smarter and more sustainable places was presented in the Smart City Expo World Congress in Barcelona.