European Smart Projects Summit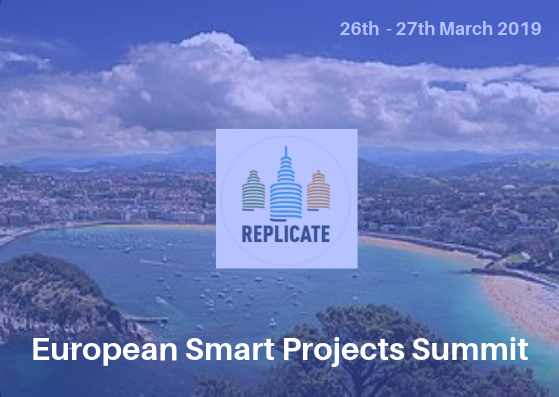 Replicate project will host the SCC1 Lighouse projects event in 26th and 27th March 2019. The project is chairing the Coordination and Dissemination and Communication activities of the 14 projects during the first semester of 2019.
The first day of the event, th 26th, will include a plenary session with institutions, the European Commission and speakers on topics related to Smart Cities in the morning. In the afternoon there will be six parallel sessions about different subjects.
The second day will start with a study visit to Urumea Riverside District in order to know the last implementations carried out in the city. In the afternoon the task groups will meet to discuss how their projects are going on.