During the month of April the #CityFromMyWindow initiative is carried out with the aim of keeping us together despite the distance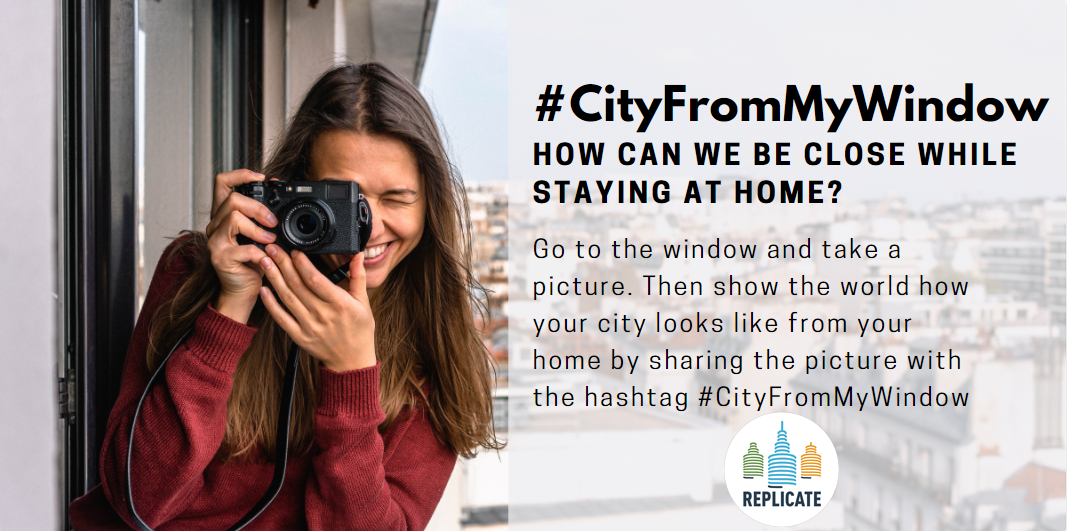 The #CityFromMyWindow initiative consists of sharing photos taken from our window on Twitter using the hashtag. In this way, we can feel closer and explore new corners despite the current situation.
The COVID19 crisis forces many of us to stay home and that is why the sister projects joined forces and decided to participate in the #CityFromMyWindow campaign.
Of course, the REPLICATE project has already joined the campaign and wants to encourage you to do the same. The method of participation is very simple:
Take a photo from your window.
Share the photo on Twitter using the hashtag #CityFromMyWindow
If you wish, you can add a text encouraging more people to participate, comment on which city the photo was taken from, or challenge people to guess what city it is about.
So, what are you waiting for? Take a photo from your window and join the initiative!