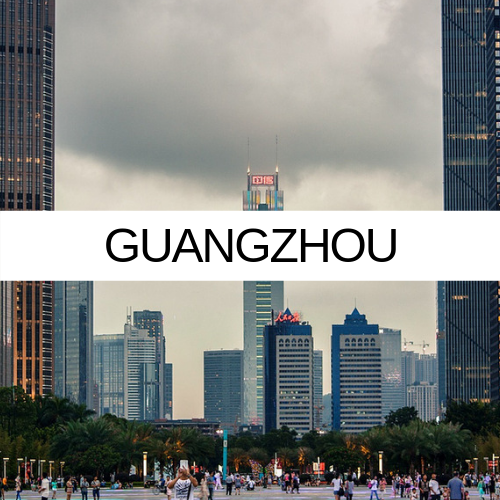 City description
Guangzhou is the capital and most populous city of the province of Guangdong in southern China. It is at the heart of the most-populous built-up metropolitan area in mainland China that extends into the neighboring cities of Foshan, Dongguan, Zhongshanand Shenzhen, forming one of the largest urban agglomerations on the planet. Administratively, the city holds sub-provincial status and is one of China's nine National Central Cities.
There is a rapidly increasing number of foreign temporary residents and immigrants from Southeast Asia, the Middle East, Eastern Europe and Africa. This has led to it being dubbed the "Capital of the Third World".
The domestic migrant population from other provinces of China in Guangzhou was 40% of the city's total population in 2008. Together with Shanghai, Beijing and Shenzhen, Guangzhou has one of the most expensive real estate markets in China.
14,498,400 inhabitants | 3,843.43 km2
Learn more about Guangzhou: http://english.gz.gov.cn/