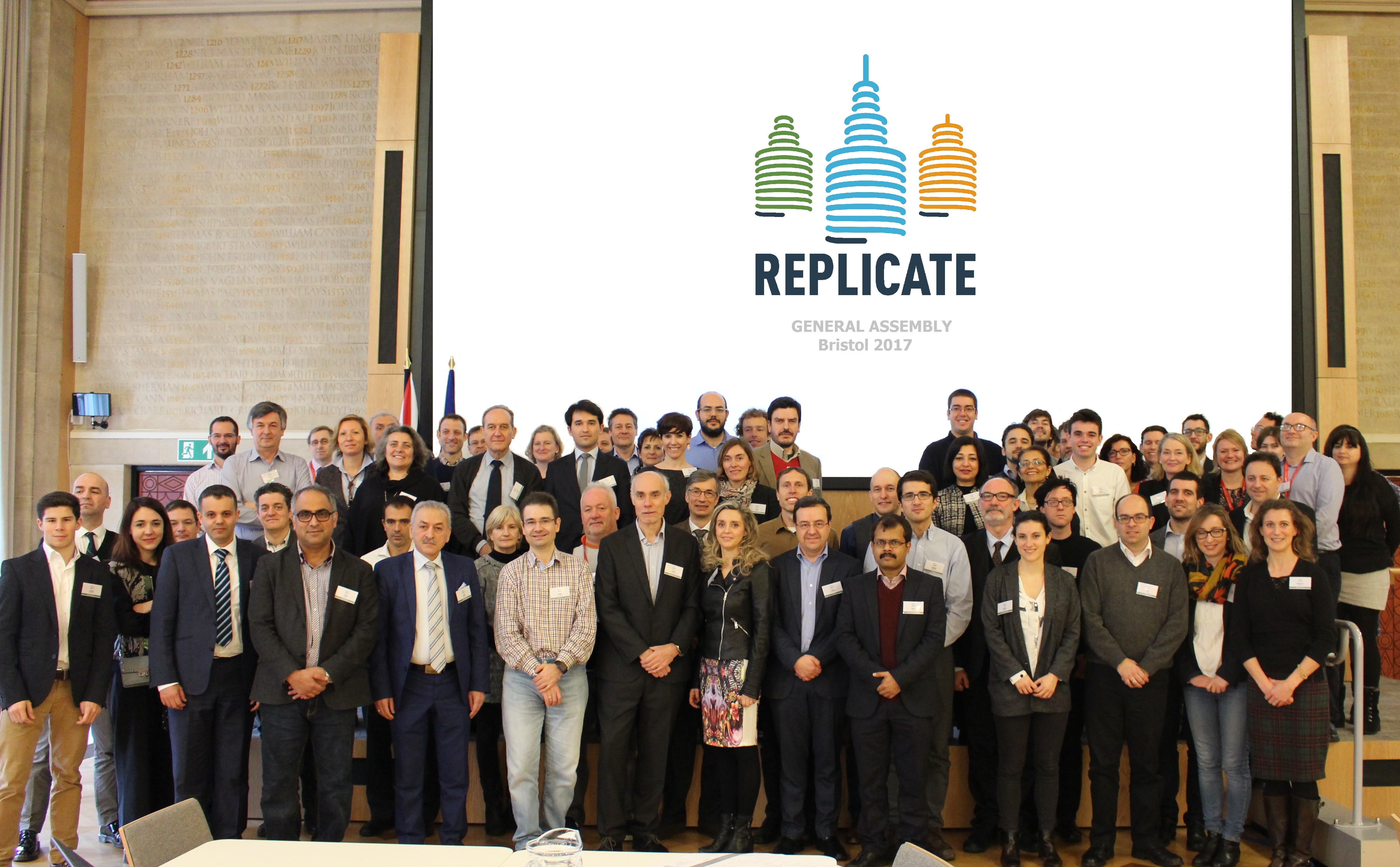 The REPLICATE project team hosted a successful General Assembly meeting in Bristol last week.
The two-day meeting was a chance for Bristol City Council to bring together partners from the REPLICATE project consortia to learn from each other and help bring the five-year project to life. Those attending represented a number of organisations from participating countries including the 'lighthouse' cities of Bristol, Florence and San Sebastian as well as the 'follower' cities of Essen (European Green Capital 2017) and Nilufer. The meeting has provided a strong foundation for further work as the project moves into deployment in Bristol. Bringing consortium partners together it shows how beneficial it is for the 'lighthouse' cities to work closely with one another and with the 'follower' cities.
The General Assembly event took place over two days at Bristol's City Hall. A number of focussed meetings were held across the two days, with around 85 delegates covering for the main session on Thursday 2nd February. The day was introduced by Marvin Rees, Mayor of Bristol, and Alex Minshull, City Innovation, Sustainability and Civil Protection Service Manager at Bristol City Council.
Presentations and dynamic working sessions allowed sharing progress and results, also working together to collectively address and resolve challenges. One year into this five-year long project, this was a good opportunity to look at the different approaches being trialled in each city. Discussion topics included smart city strategy making (University of Exeter), connections between cities (University of Oxford), value chains in city ecosystems (ESADE Business School), and identifying requirements for an operational dashboard (Fundación Tecnalia Reserach & Innovation) regarding energy & environment, mobility, infrastructures for innovation, governance, social and economy & finance.
On Friday 3rd February project partners attended Venturefest Bristol and Bath's 2017 opening event, a forum for cutting-edge technology linked to smart cities. This begun a year-long programme of smart cities events in Bristol and the REPLICATE project was represented on a stand and through talks and panel discussions by partners Bristol Is Open and Zeetta Networks.
During their stay in Bristol, delegates were also able to visit attractions such as the Harbourside, St Nicholas' Market and explore the city centre.
View the whole gallery here.