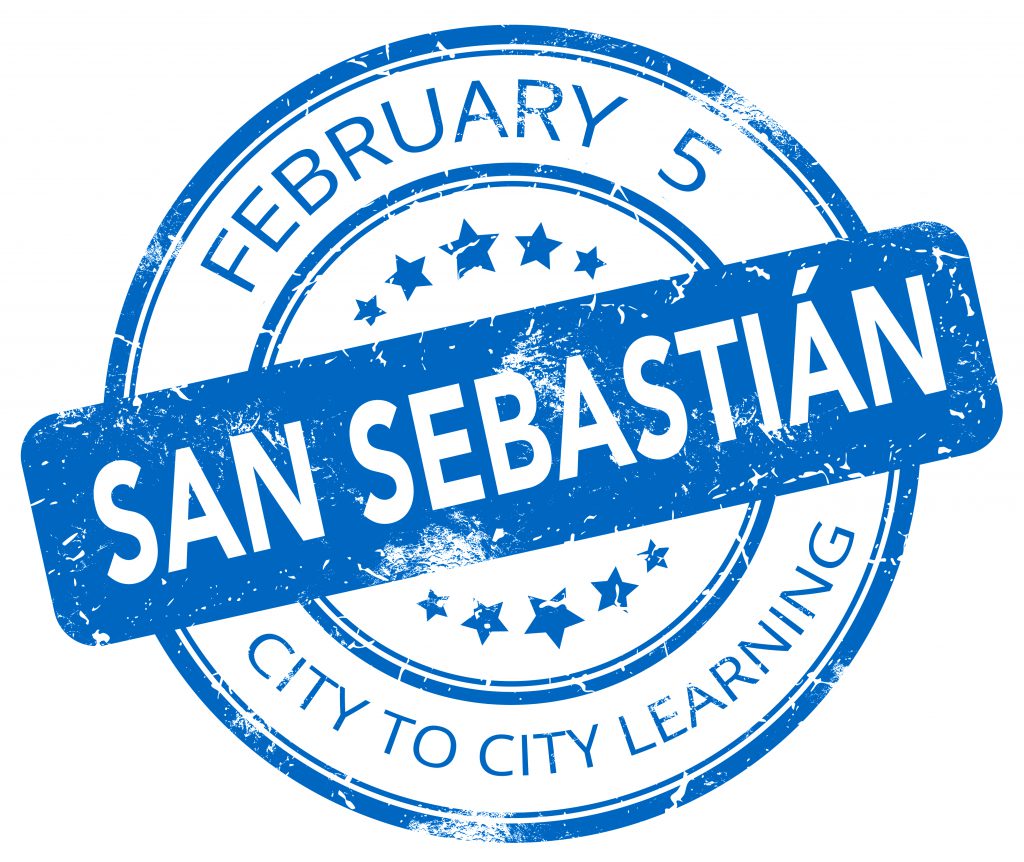 Slot 1: From traditional infrastructures to intelligent connected solutions
Intelligent connected LED systems and integrated IP services smart management in San Sebastian.
The replacement of existing sodium-vapour luminaries with new LED technology has been optimized including an automatic regulation system based upon detection technologies, calendar and environmental parameters among other additional data. The solution has also allowed the communication between luminaries and remote smart management of the system and integration of IP applications as part of the intelligent generated network. The compatibility of the elements of the system allows the transmission of broadband, support of data, voice, video, etc. through a solution that can either be 100% PLC or hybrid PLC (PLC + WIFI).
The optimized and integrated smart system provides important advancements in the monitoring and management being ready for replication.
Speakers: Felix Ezcurra, President of the company and Commercial and Technical Department Manager; Mikel Caeiro Research and Development Department Manager. Engineers. Conduct and coordination of energy optimization projects, design of lighting and control systems. Monitoring and analysis of energy performance.
Company: LEYCOLAN develops an innovative solution for outdoor lighting in order to reduce consumption energy and maintenance costs, improving the quality of lighting, security and remote management. Currently provides engineering, consulting lighting, assembly and maintenance of the proposed facilities;
Sector: ICT
Stakeholders: Fomento San Sebastian (Public), San Sebastian City Council (Public) and Leycolan (Private)
Slot 2: Exploitation of city information linking data to other cities through the semantic web
The data generated within the city of San Sebastian is published using an automatic pipeline as open data under the Linked Data paradigm as part of the Linked Open Data Cloud.
The city data related to energy, mobility and ICT/Infrastructures is published and linked to other existing linked data sets in the Linked Open Data Cloud to enrich its content and to boost reach ability from other data sets around the world. The architecture developed and the infrastructure related is deployed within the Smart City Platform of San Sebastian and ready for other cities. The architecture of the platform will be showcased as an innovative solution to be replicable to other cities and entities.
For the nature of the solution proposed, the early stage of this approach and the initiatives that are ongoing in Europe, it is easy to be replicable to other cities and organizations.
Speaker: Arkaitz Carbajo, Technical Computer Systems Engineer expert. Arkaitz is a senior software analyst and consultant who has participated in many software development projects, mostly for the Public Administrations. He is the technical leader of Eurohelp R&D department and has led several projects related to Smart Cities and Open Government.
Company: EUROHELP offers Innovative and effective solutions in the field of ICT incorporating high technological value and high added value to the projects they carry out in different areas. It is composed of up to 250 professionals and among the different fields of expertise are Digital transformation, Big Data and Open Government.
Sector: ICT
Stakeholders: Fomento San Sebastian (Public), San Sebastian City Council (Public) and Eurohelp (Private)
Slot 3: Smart Services through a Smart Platform
Advanced smart services provision in San Sebastián through a designed and developed platform with specific visual software components and functional specifications for several city mobility services.
The platform permits to obtain information in real time about the state of mobility in the city of San Sebastian, so that the necessary actions can be taken to improve transportation services. It gives a global vision of mobility and details for each service area (bicycles, parking, traffic, etc.). Geo-referenced vision of services with visualization of events and automatic reception of alarms, indicators for mobility verticals with dashboards that summarize the status of the mobility area, collection of KPIs and development of an algorithm for the predictive analysis of demand.
It offers a coordinated vision of all mobility areas, the possibility of integration with other smart city systems and it is an easily extensible and adaptable solution.
Speaker: Aitor Rodriguez, Degree in Electronics Engineering. Project Manager in Ikusi. .
Company: IKUSI is an engineering and technology development company for business digital transformation working in integration and engineering projects, specialized business solutions, IT and telecommunication networks and advanced electronics technology.
Sector: ICT
Stakeholders: Fomento San Sebastian (Public), San Sebastian City Council (Public) and Ikusi (Private)